Main content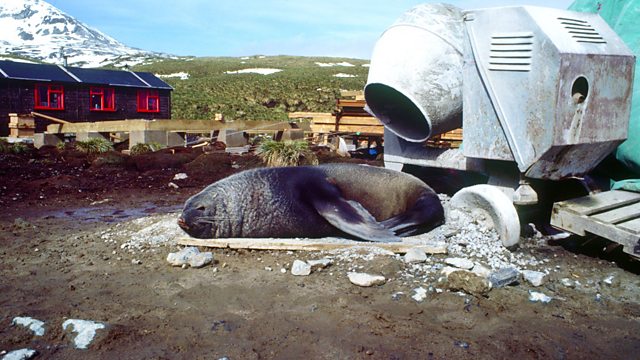 Restriction and Choice
To protect koalas in Australia, some housing estates restrict what residents are permitted to do. Monty Don asks if people are prepared to forgo personal choice to protect wildlife.
In Australia some housing estates put restrictions on what people can do to protect koalas. They can't own dogs or cats for example and the Koala's needs are paramount. But how many people are prepared to give up lifestyle choices so that wildlife can thrive? Or are the needs and rights of people greater than those of species under threat? Monty Don explores whether people are prepared to forgo personal choice for wildlife in a world where human population is increasingly putting pressure on many species.
Producer Andrew Dawes.
Last on

Janez Potočnik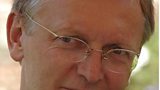 In June 2000 to December 2000, Dr Janez Potočnik was the acting director of Government Office for European Affairs. In June 2001, he was appointed a Minister Councillor at the Office of the Prime Minister. On January 24, 2002, the Government of the Republic of Slovenia appointed him for the Minister without portfolio responsible for European Affairs.
In May 2008 he was awarded the honorary degree of Doctor of Science by London Imperial College. In March 2009 he received the honorary degree from Ghent University (Belgium).
Dr Potočnik became a Member of the European Commission on the May 1 2004. From 2004 until 2010 he was responsible for the Science and Research. In 2010 he took on a second mandate as Member of the European Commission responsible for Environment.

Rob Mungovan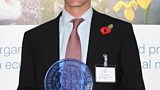 Rob Mungovan (CIEEM) has worked for South Cambridgeshire District Council for twelve years as their Ecology Officer. He is based in the planning department and advises planning officers on a wide range of biodiversity impacts whether they result from barn conversions or the creation of new settlements of 1000+ homes. Whilst considering planning applications he seeks opportunities for biodiversity gain and will work with applicants to secure wildlife improvement.
His interests are diverse, taking in river restoration and meadow creation, but through housing redevelopment work he has become particularly interested in swift conservation. The Swifts Estate in Fulbourn has seen his involvement since 2005 and now the swift numbers are increasing year upon year. The work at the Swifts Estate was awarded the Tony Bradshaw Best Practice Award by the Institute of Ecology and Environmental Management in 2011.
Andy Evans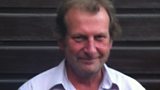 Andy Evans has a life-long interest in behavioural ecology – what makes animals behave as they do? This is coupled with a passion for finding solutions to conservation issues. Andy joined the RSPB was in 1988, tasked with finding out why cirl buntings had declined to near extinction in the UK. The answer was the loss of weedy stubble fields and unimproved pasture on which they depend as a result of changes in agricultural practice. These findings led to a successful recovery programme and the population has increased from 120 pairs to over 800. 
Since then Andy has been involved with conservation projects as diverse as saving Gyps vultures in India, finding solutions for declining farmland birds such as skylark, corn bunting, yellowhammer and yellow wagtail, reintroduction of cranes to Somerset and of course finding solutions for swifts in our towns and cities. Andy is currently Head of Nature Recovery at the RSPB.
Deborah Tabart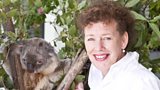 Deborah Tabart, known internationally and affectionately as 'The Koala Woman', is the CEO of the Australian Koala Foundation (AKF) which, under her leadership, has grown from a one person operation to an internationally recognised organisation. Deborah is proud to be the architect of the Koala Habitat Atlas project that identifies ranks and maps Koala habitat across the Australian landscape. It is an ambitious project that has created unprecedented data by seeking to highlight simply and powerfully the urgency of protecting habitat.
Deborah was also the instigator, along with Mr Brian Ray, of a ground breaking real estate development.  Koala Beach was designed for humans and wildlife to live harmoniously together and now, fifteen years later, is a shining example of what is possible for sustainable development. 
In 2008 Deborah was awarded one of Australia's highest honours, the Order of Australia Medal, the citation identifies Deborah's "service to the conservation, management and protection of Koalas and their habitat", reinforcing her role as a leader in the field.  Deborah's vision for a national piece of legislation, a Koala Protection Act is now in action and Deborah says she will not rest until it is enacted in the Australian Parliament. 

Broadcasts

Learn about habitats with The Open University