Main content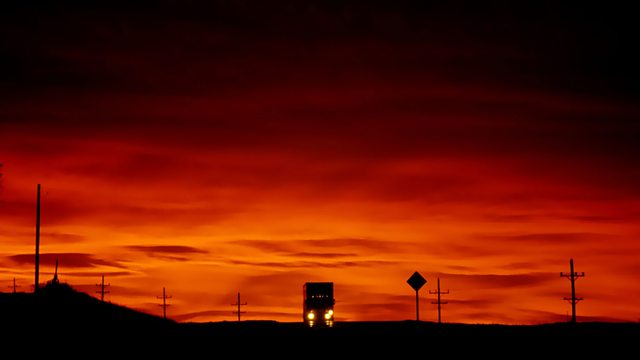 Presented by Catriona Young. Including the Danish String Quartet performing music by Haydn, Janacek and Beethoven.
New Generation Artists, The Danish String Quartet perform Haydn, Janacek and Beethoven as part of the Rising Stars series
1:01 AM
Haydn, Joseph [1732-1809]
String Quartet in D major (Op.64, No.5) (Hob.III.63) "Lark"
Danish String Quartet
1:19 AM
Janacek, Leos [1854-1928]
Quartet for strings no. 1 "The Kreutzer Sonata"
Danish String Quartet
1:39 AM
Beethoven, Ludwig van [1770 -1827]
Quartet for strings (Op.132) in A minor
Danish String Quartet
2:26 AM
Trad
Wedding Song from Sønderho
Danish String Quartet
2:30 AM
Mendelssohn, Felix (1809-1847)
Symphony no. 1 (Op.11) in C minor
BBC National Orchestra of Wales, Thierry Fischer (conductor)
3:01 AM
Schumann, Robert (1810-1856)
Symphony No 4 in D minor (Op.120)
Budapest Symphony Orchestra, Tamás Vásáry (conductor)
3:31 AM
Brahms, Johannes (1833-1897)
Piano Trio in B major (Op.8)
Trio Ondine
4:03 AM
Abel, Carl Friedrich (1723-1787)
Sonata No.6 in G major for flute and harpsichord (Op.6 No.6)
Karl Kaiser (transverse flute), Susanne Kaiser (harpsichord)
4:13 AM
Chopin, Fryderyk [1810-1849]
4 Mazurkas for piano (Op.33)
Yulianna Avdeeva (piano)
4:24 AM
Langgaard, Rued (1883-1952)
3 Rose Gardens Songs (1919)
Danish National Radio Choir, Kaare Hansen (conductor)
4:35 AM
Muffat, Georg (1653-1704)
Sonata, Ballo, Grave, Presto and Menuet from Concerto No.XI in E minor 'Delirrium amoris'
L'Orfeo Barockorchester, Michi Gaigg (director)
4:41 AM
Rachmaninov, Sergey (1873-1943)
Romance and Waltz
The Dutch Pianists' Quartet
4:48 AM
Grieg, Edvard (1843-1907)
In Autumn ? concert overture (Op.11)
Bergen Philharmonic Orchestra, Josep Caballe Domenech (conductor)
5:01 AM
Hasse, Johann Adolfe (1699-1783)
Overture to the opera Arminio
Ekkehard Hering and Wolfgang Kube (oboes), Andrew Joy and Rainer Jurkiewicz (horns), Akademie für Alte Musik Berlin, Stephan Mai (director)
5:07 AM
Bruckner, Anton (1824-1896)
Libera me for choir, three trombones and organ
Radio France Chorus, Denis Comtet (organ), Donald Palumbo (conductor)
5:14 AM
Kuula, Toivo (1883-1918)
Sorrow for cello and orchestra (Op.2 No.2)
Arto Noras (cello), The Finnish Radio Symphony Orchestra, Jorma Panula (conductor)
5:20 AM
Saint-Saëns, Camille (1835-1921)
Allegro appassionato in C sharp minor (Op.70)
Stefan Lindgren (piano)
5:27 AM
Weber, Carl Maria von (1786-1826)
Overture ? Peter Schmoll und sein Nachbarn (J.8)
Netherlands Radio Chamber Orchestra, Antoni Ros-Marbà (conductor)
5:37 AM
Mozart, Wolfgang Amadeus (1756-1791)
Concert aria: Ch'io mi scordi di te...? Non temer, amato bene (K.505)
Tuva Semmingsen (soprano), Jörn Fosheim (piano), Norwegian Radio Orchestra, Michel Tabachnik (conductor)
5:48 AM
Haydn, Joseph (1732-1809)
Sonata for piano (H.16.34) in E minor
Niklas Sivelöv (piano)
6:00 AM
Debussy, Claude (1862-1918)
Ariettes oubliées
Elizabeth Watts (soprano), Gary Matthewman (piano)
6:17 AM
Grieg, Edvard Hagerup (1843-1907)
Sonata for Violin and Piano No.2 in G major (Op.13)
Marianne Thorsen (violin), Håvard Gimse (piano)
6:38 AM
Bach, Johann Sebastian (1685-1750)
Brandenburg Concerto No.5 in D major (BWV.1050)
Lars-Ulrik Mortensen (harpsichord) Ensemble 415.