Main content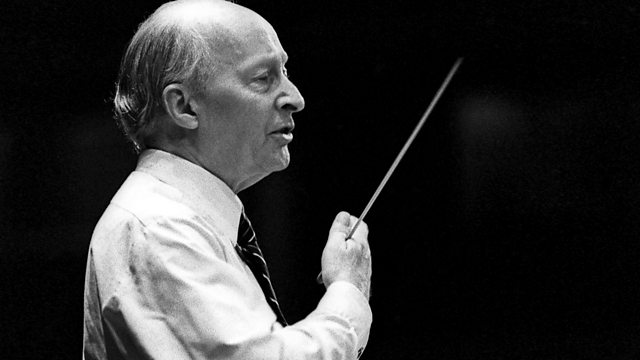 LPO - Ligeti, Lutoslawski, Schnittke
Michail Jurowski leads the London Philharmonic at London's Queen Elizabeth Hall. Ligeti: Lontano. Lutoslawski: Cello Concerto (soloist: Johannes Moser). Schnittke: Symphony No 1.
The LPO and Michail Jurowski play Ligeti's Lontano, Lutoslawski's Cello Concerto and Schnittke's First Symphony. Part of The Rest is Noise - the Southbank's festival of 20th-century music.
Live from the Royal Festival Hall, London
Presented by Martin Handley
Ligeti: Lontano
Lutoslawski: Cello Concerto
8.15: Interval
8.35
Schnittke: Symphony No. 1
Johannes Moser, cello
London Philharmonic Orchestra
Michail Jurowski, conductor
For Alfred Schnittke, 'incidental' and 'serious' music were one and the same. When he began work on his First Symphony in 1969, he was also scoring the documentary film The World Today. As music for soundtrack and symphony drifted into one another, Schnittke emerged as a unique and vital symphonic voice for the coming multimedia age. Here was a composer who sampled before sampling was invented, and whose moving, emotion-filled and energy-charged symphonies reveal the paradoxes and parallels at the heart of modern life. The First Symphony remains a dramatic, almost supernatural live experience and is heard here alongside Witold Lutoslawski's celebrated Cello Concerto, written for Rostropovich. The concert opens with Ligeti's Lontano, which Alex Ross, author of The Rest Is Noise, from which the Southbank festival takes its name, describes as "a musical shadow play, in which voluptuous acts seem to be taking place behind a heavy scrim".
Last on