Main content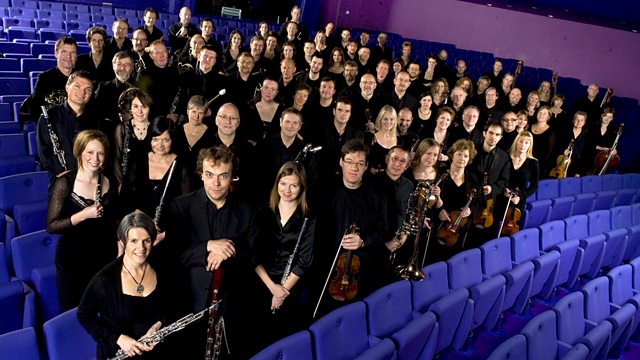 Music performed by the BBC Philharmonic. Berlioz: Roman Carnival Overture. Sibelius: Incidental Music to Belshazzar. Payne: The period of cosmographie. Moeran: Violin Concerto.
The BBC Philharmonic is joined by Tasmin Little for EJ Moeran's rhapsodic Violin Concerto and HK Gruber conducts a tone poem by Anthony Payne, inspired by a visit to Reykjavik's Science Museum: the sound of grinding tectonic plates are picked up by a seismograph and, as the music spills over like lava, an ash cloud drifts over the world before sinking into silence.
With Louise Fryer
c. 2.10pm
Berlioz: Overture, Roman Carnival
BBC Philharmonic, Juanjo Mena (conductor)
Sibelius Incidental Music to Belshazzar
BBC Philharmonic, John Storgards (conductor)
c. 2.30pm
Anthony Payne: The period of cosmographie
BBC Philharmonic, HK Gruber (conductor)
c. 2.50pm
Moeran: Violin Concerto
Tasmin Little (violin)
BBC Philharmonic, Andrew Davis (conductor).