Main content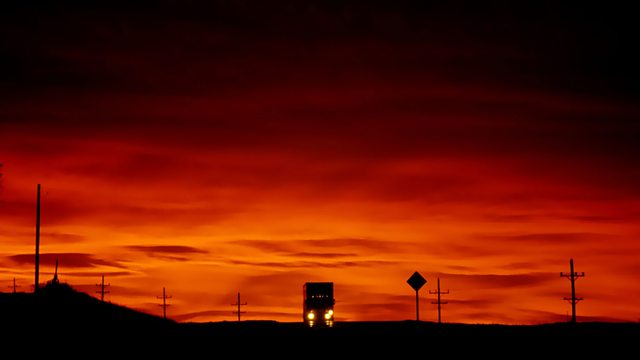 Catriona Young with music from young Swedish ensemble the Dahlkvist Quartet, for Radio 3's Rising Stars series. With Schubert, Grieg, Aulis Sallinen and the Hilding Rosenberg.
A first chance to hear the young Swedish Quartet - the Dahlkvist Quartet.
Presented by Catriona Young
12:31 AM
Schubert, Franz [1797-1828]
Quartet in C minor D.703 for strings "Quartettsatz"
12:40 AM
Sallinen, Aulis [b.1935]
Quartet no. 3 Op.19
12:53 AM
Rosenberg, Hilding [1892-1985]
Quartet no. 4 for strings
1:19 AM
Grieg, Edvard [1843-1907]
Quartet in G minor Op.27 for strings
1:54 AM
Szymanowski, Karol [1882-1937]
Quartet no. 2 Op.56 for strings: 2nd movement vivace-scherzando (encore)
Dahlkvist Quartet
1:59 AM
Nenov, Dimitar (1901-1953)
Ballade for Piano and Orchestra
Mario Angelov (piano), Bulgarian National Radio Symphony Orchestra, Milen Nachev (conductor)
2:19 AM
Vaughan Williams, Ralph (1872-1958)
Overture from The Wasps
BBC Concert Orchestra, Barry Wordsworth (conductor)
2:31 AM
Paderewski, Ignacy Jan [1860-1941]
Concerto for piano and orchestra (Op.17) in A minor
Michal Szymanowski (piano), Wroclaw Philharmonic Orchestra, Jacek Kaspszyk (conductor)
3:07 AM
Bernat Vivancos [b.1973]
Nigra sum
Latvian Radio Choir, Sigvards Klava (conductor)
3:16 AM
atrrib Mozart, Wolfgang Amadeus (1756-1791)
Partita in E flat (K.Anh.C 17'1)
The Festival Winds
3:37 AM
Brahms, Johannes [1833-1897]
28 Variations on a theme by Paganini for piano (Op. 35) ]
Anna Vinnitskaya (piano)
3:51 AM
Jiránek, František [1698-1778]
Concerto for flute, strings and basso continuo in G major
Jana Semerádová (flute and director) Collegium Marianum
4:02 AM
Mendelssohn, Felix [1809-1847]
Song without Words (Op. 109)
Miklós Perényi (cello), Zoltán Kocsis (piano)
4:07 AM
Bach, Johann Sebastian (1685-1750)
Cantata: 'Widerstehe doch der Sünde' (BWV.54)
Jadwiga Rappé (alto), Concerto Avenna, Andrzej Mysinski (conductor)
4:18 AM
Crusell, Bernhard Henrik (1775-1838)
Introduction et Air Suèdois (Op.12) for clarinet and Orchestra
Anne-Marja Korimaa (clarinet), Finnish Radio Symphony Orchestra, Osmo Vänskä (conductor)
4:31 AM
Brahms, Johannes (1833-1897)
Tragic Overture, Op.81
Norwegian Radio Orchestra, Eivind Aadland (conductor)
4:45 AM
Chopin, Frédéric (1810-1849)
Scherzo for piano No.4 (Op.54) in E major
Simon Trpceski (piano)
4:57 AM
Byrd, William [c.1540-1623]
Firste Pavian and Galliarde
Andreas Borregaard (accordion)
5:02 AM
Purcell, Henry (1659-1695)
Song 'See, see, even Night herself is here' (Z.62/11) - from The Fairy Queen, Act II Scene 3
Nancy Argenta (soprano), CBC Vancouver Orchestra, Monica Huggett (guest conductor)
5:08 AM
Schumann, Robert (1810-1856)
Quintet for piano and strings (Op.44) in E flat major
Ingrid Fliter (piano); Ebène Quartet
5:39 AM
Kodály, Zoltán [1882-1967]
To Ferenc Liszt
Hungarian Radio & Television Choir, János Ferencsik (conductor)
5:47 AM
Kuula, Toivo (1883-1918)
Orjan poika (The Son of the Slave) - symphonic legend (Op.14) (1910)
Suomen Laula Choir, The Finnish Radio Symphony Orchestra, Jussi Jalas (conductor)
6:13 AM
Mahler, Gustav (1860-1911)
Ich ging mit lust durch einen grünen Wald (I walked with joy through a green forest) (no.7 from Lieder und Gesange aus der Jugendzeit)
Arleen Auger (soprano), Irwin Gage (piano)
6:17 AM
Castello, Dario (first half of c.17th)
Sonata IV, for 2 violins and continuo
Il Giardino Armonico
6:26 AM
Satie, Erik [1866-1925]
Gnossienne No.1
Andreas Borregaard (accordion).