Main content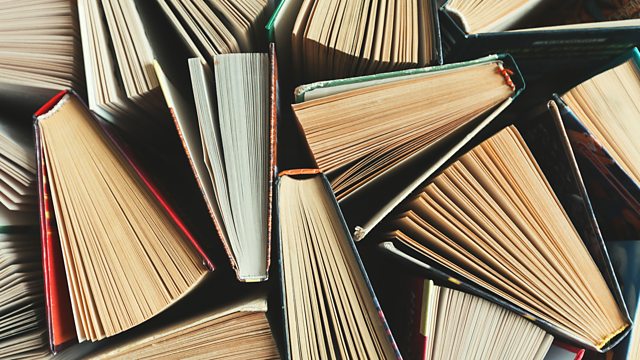 Justin Cartwright on his novel Lion Heart; Joe Sacco on his graphic novel of The Great War
Books news with Mariella Frostrup. Justin Cartwright on his novel Lion Heart, Joe Sacco explains why he portrayed the Great War in pictures, and the rise of the graphic novel.
We go on a quest with Justin Cartwright with his latest book Lion Heart, to discover the secret left behind by one of the most famous of English Kings - Richard the Lion Heart. Justin explains why he decided to follow Richard into battle during the Third Crusade and how he gave this ancient tale a modern twist by creating a contemporary protagonist, also called Richard, who while in Jerusalem in search of the documents pertaining to the True Cross being fought for by his namesake, is drawn into a darker world.
The cartoonist Joe Sacco brings political awareness to the art of illustration. His book Palestine, which depicted everyday life inside the Territory, won the American Book Award in 1996, while Safe Area Gorazde is an account of his visit to Bosnia during the Civil War there. Joe has now turned his attention to the First World War. With no words and a book of pictures that pulls out to 24 feet long, this latest book, The Great War, focuses on one day of the conflict - the first of July 1916 - the opening day of The Somme, when almost sixty thousand British soldiers were killed or wounded.
Sales of graphic novels and comics have increased in the UK by over a thousand per cent in the past 10 years and it's also no longer the preserve of Spiderman et al ker-powing their nemeses into cowering submission; today's graphic novels can be a serious business, featuring topics from reportage and anorexia to politics and crime fiction. To explore the rise of the graphic novel Mariella is joined by Katie Green, who has just published the autobiographical Lighter than My Shadow about her battle with anorexia, the award winning novelist Denise Mina who has also written the comic series Hellblazer and has recently been adapting The Girl with the Dragon Tattoo into graphic novel form and Paul Gravett, the Editor of 1001 Comics you must read before you die and author of Comics Art.
Last on

Credits
| Role | Contributor |
| --- | --- |
| Presenter | Mariella Frostrup |
| Interviewed Guest | Justin Cartwright |
| Interviewed Guest | Joe Sacco |
| Interviewed Guest | Denise Mina |
| Interviewed Guest | Katie Green |
| Interviewed Guest | Paul Gravett |
| Producer | Andrea Kidd |
Broadcasts