Main content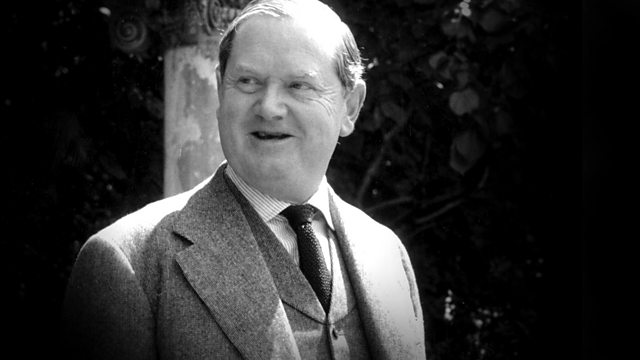 Guy Crouchback starts to lose his idealism about the war. Waugh's satirical masterpiece stars Paul Ready and Tim Pigott-Smith.
by Evelyn Waugh
Dramatised by Jeremy Front
Evelyn Waugh's satirical WW2 masterpiece: Guy is beginning to lose his idealism about the War.
Directed by Sally Avens
Waugh's trilogy of WWII novels mark a high point in his literary career. Originally published as three volumes: Officers and Gentlemen, Men at Arms and Unconditional Surrender they were extensively revised by Waugh, and published as the one-volume Sword of Honour in 1965, in the form in which Waugh himself wished them to be read. They are dramatised for the Classic Serial in seven episodes.
This is a story that continues to delight as we follow the comic and often bathetic adventures of Guy Crouchback. Witty and tragic, engaging and insightful, this work must be counted next to 'Brideshead Revisited' as Waugh's most enduring novel. Like Brideshead, Waugh drew heavily upon his own experiences during WWII. Sword of Honour effortlessly treads the line between the personal and the political - it is at once an indictment of the incompetence of the Allied war effort, and a moving study of one man's journey from isolation to self fulfilment. His adventures are peopled by colourful characters: the eccentric, Apthorpe, one-eyed, Ritchie-Hook, promiscuous, Virginia Troy. At the centre of the novel is Guy for whom we never lose our sympathy as he emerges from his adventures bowed but not broken. From Dakar to Egypt, the Isle of Mugg to the evacuation of Crete, tragedy is leavened by Waugh's acerbic and farcical comedy.
Credits
| Role | Contributor |
| --- | --- |
| Narrator | Tim McInnerny |
| Guy Crouchback | Paul Ready |
| Virginia | Lydia Leonard |
| Arthur Box-Bender | Robert Daws |
| Ian Kilbannock | Oliver Chris |
| Kirstie Kilbannock | Polly Frame |
| Mr Crouchback | Sean Murray |
| Ludovic | Carl Prekopp |
| Loot | David Seddon |
| Tommy | Nicholas Boulton |
| Julia Stitch | Christine Kavanagh |
| Everard Spruce | Harry Jardine |
| Major Tickeridge | Michael Bertenshaw |
| Oates | Arthur Hughes |
| Sapper | John Norton |
| Sister | Carolyn Pickles |
| Secretary | Carys Eleri |
| Director | Sally Avens |
| Adaptor | Jeremy Front |
| Author | Evelyn Waugh |