Main content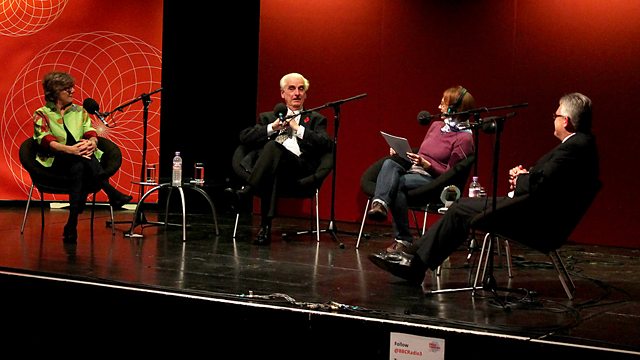 Are We at a Tipping Point? Controlling Infection and Combatting Disease
Anne McElvoy presents a lecture in which England's chief medical officer, Professor Sally Davies, discusses medical advances and the dangers posed by antibiotic resistance.
Increasing resistance to antibiotics is a threat to Britain which could be as dangerous as terrorism. That's the argument put by Professor Dame Sally Davies in her Free Thinking lecture at Sage Gateshead. The first woman to hold the post of Chief Medical Officer for England, she also answers audience questions and talks about strategies for combatting infection and improving the nation's health. Joining her on stage for this discussion is Andrew Sails, Consultant Clinical Scientist and Head of Research and Development and Molecular Diagnostics at Newcastle's Public Health Laboratory, and Professor Hugh Pennnington, Emeritus Professor at the University of Aberdeen.
The event is chaired by Night Waves presenter Anne McElvoy
Recorded at BBC Radio 3's Free Thinking Festival at Sage Gateshead and first broadcast in October 2013.