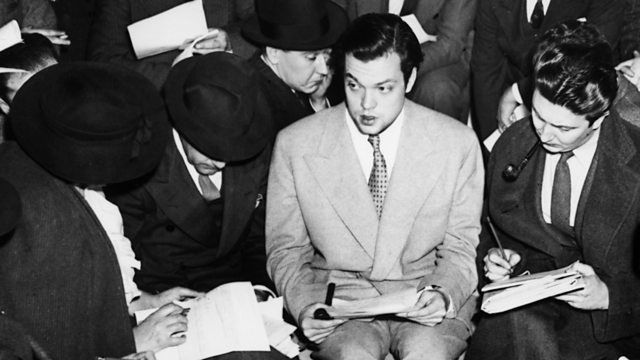 Orson Welles and The War of the Worlds: Myth or Legend?
This week marks the 75th anniversary of the most infamous hoax in the history of radio - Orson Welles' production of H G Wells' The War Of The Worlds.
The drama, disguised as a dance music programme punctuated by a series of fake news broadcasts telling of a Martian invasion, played out at a time when the USA was in the grip of pre-WW2 invasion anxiety, fearing that Nazi Germany would make an attack on mainland America. Public reaction was seemingly extreme with widespread panic and isolated groups of people fleeing their homes.
The police raided the Mercury Theatre Company offices after the broadcast and seized copies of the script. The scandal ensured that Welles became a household name and led to his famous Hollywood career. Adolf Hitler cited the crisis as evidence of 'the decadence and corrupt condition of democracy'.
The event was reported all over the world and has become part of broadcasting legend. But just how real was the panic? Some now believe that the newspapers of the time, fearing the growing power of radio, exaggerated events in order to discredit the new medium.
Nevertheless, when the War Of The Worlds dramatisation was repeated in Ecuador in 1949 it lead to a dramatic and tragic series of events when the radio station was burned to the ground.
This programme also reveals how Welles and his collaborators may have been influenced by a lost 1926 BBC programme called Broadcasting From The Barricades, in which Ronald Knox caused a similar stir with a programme of music from the Savoy, interrupted by reports of revolution in the streets and the hotel being flattened by mortars.
Presented by Christopher Frayling
Producer: Nick Freand Jones
A Hidden Flack production for BBC Radio 4.
Last on