Main content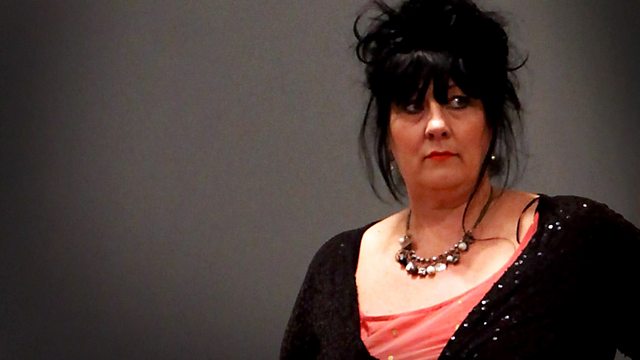 Final Movement: Art Values
Sue Tilley, a life model and benefits officer, features in an exploration of the value of art. With a focus on aesthetics, price-tags, high-life and the everyday.
Shadowplay offers a four-part 'symphony of voices' to celebrate 20 years of Between the Ears. It explores the shadows that may fall between the appearance of things and their reality. Making use of the full palette available to the radio producer - documentary, fiction, music, pure sound - four feature-makers address our values, our identities, our romantic inclinations and our sense of worth.
4. Final Movement: Art Values
One of the 'variations' in the first movement of Shadowplay, broadcast earlier this month, introduced the life-model Sue Tilley. A nude portrait of her by Lucian Freud, Benefits Supervisor Sleeping, became the most expensive painting by a living artist when it was bought by Roman Abramovich in 2008. In this 'finale', Sue shares more of her life and work (as a life-model, benefits officer and '80s club-scene icon) at the centre of an exploration of the value of art - aesthetics, price-tags, high-life and the everyday.
With a cast of voices from the art world, including Tracey Emin, Ai Wei Wei, Jeff Koons, Robert Hughes, Roy Lichtenstein and Gilbert and George.
Shadowplay has been inspired by the words of TS Eliot:
Between the idea
And the reality
Between the motion
And the act
Falls the shadow.
Radio 3's showcase for adventurous feature-making was launched in October 1993 with a 'piece for radio', by the composer Ian Gardiner. 'Monument', which was conceived as a kind of London symphony, received the prestigious Prix Italia the following year.
Produced by Alan Hall.
A Falling Tree production for BBC Radio 3.
Last on

Broadcast