Main content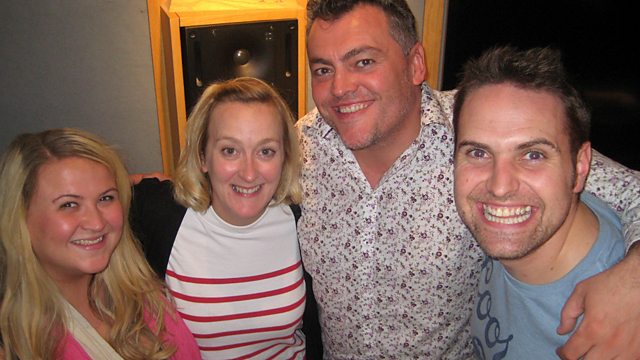 Lewis Macleod's Wired News
Lewis Macleod hosts a mock news show satirising the rolling news agenda and the reporting of established stories such as benefit reform, immigration and Scottish independence.
1/1
Wired News is a news satire starring Lewis Macleod. Lewis will be playing a heightened version of himself as the host of our mock news drivetime show 'Wired News'. He and his team of reporters pull no punches in their efforts to seek the truth (or the latest unsubstantiated gossip on Twitter, whatever comes first.)
The show will focus its satirical attention on the reporting of established, long running news stories such as benefit reform, immigration, the Scottish Independence debate, bankers and their ilk, Commonwealth Games preparation, pay and expenses, and the latest pithy health crisis in the Daily Mail.
Guest stars Gabriel Quigley, John Dredge, Leah Macrae and Gerry Maclaughlin
The script was written by Steven Dick, Gabby Hutchison Crouch, Ross Craig, Kieron Nicholson, Julie Bower, Stu Cooper, John McGlade, Stephen Mawhinney, Richard Cray, Sarah Morgan, Colin Edwards, Dan Sweryt, David Hewitson and John Dredge.
Producer: Gus Beattie
A Comedy Unit production for BBC Radio Scotland.
Last on
Broadcast