Main content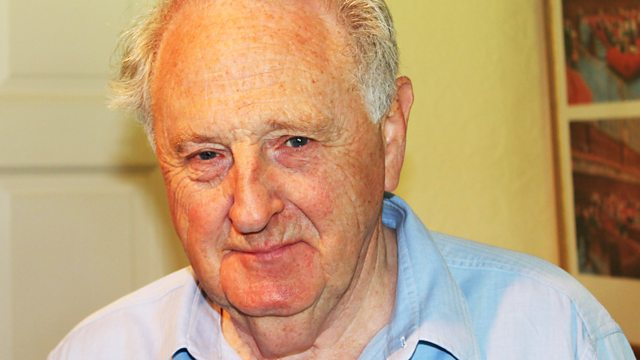 Past Perfect
Michael Alexander profiles the life and work of Penelope Fitzgerald, one of Britain's most admired writers of the late 20th century, who is the subject of a new literary biography.
Penelope Fitzgerald died in 2000, having never been a literary celebrity, though she was a regular nominee on prize shortlists and a Booker winner in 1979. In recent years her handful of novels has come to be regarded as one of the most consistent and perfect bodies of work by any 20th century writer in English. With a major new biography of this remarkable writer about to appear, Michael Alexander assesses Penelope Fitzgerald's growing reputation.
She was the daughter of an editor of Punch, Edmund Knox, and his wife Christina who was one of the first women to go to Oxford University. Her father's three scholarly brothers were also illustrious figures: two of them writers and theologians, and a third who was a leading cryptanalyst in both wars. With this background it seems inevitable that she should have been a writer, and surprising that her first book, a biography of the painter Burne-Jones, appeared in 1975, when she was 59. Two years later her first novel appeared, and from then until her death she wrote constantly, and to great acclaim.
Hear early novels drew directly on her own life experience. She had worked as a teacher at the Italia Conti drama school, as an assistant in a bookshop, in an all-night coffee stall, and as a Recorded Programmes Assistant at the BBC. All of these settings surface in her early novels. Offshore, her 1979 Booker prizewinner, is set on a houseboat on the Thames; she had herself lived on just such a boat (which later sank).
She nevertheless seems to confound the truism about 'writing about what you know'. After some years she moved onto historical novels and, if anything, they drew even greater praise, for their intelligent prose and the clarity with which they imagined the lives of their long-dead characters. Whether set just before the Russian Revolution, in late 18th-century Germany, or in an imaginary Cambridge college in 1912, the novels recreate the surroundings and the mindset of the characters with perfect clarity. Yet Penelope Fitzgerald never patronised her readers with excessive detail, description or explanation, making critics use words like 'understated' and 'economical' when describing her books.
The programme includes archive recordings of Penelope Fitzgerald talking about her work, along with analysis from prominent literary admirers such as Julian Barnes, Fiona MacCarthy and the author of her forthcoming biography, Dame Hermione Lee.
Producer: Paul Bajoria.