Main content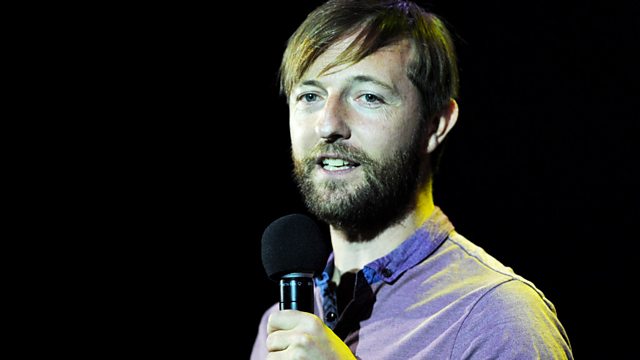 The internet is the focus for Andrew's probe behind the lazy assumptions about threats to British society. From 2013.
Andrew tackles the internet. Whether it's online pornography twisting our children's minds or GCHQ reading our emails, it seems only right to have a healthy distrust of the internet.
But surely, to paraphrase a former Prime Minister, there's no such thing as the Internet - there are men, and women, and lolcats. What is it about the internet that makes people on it so scary?
Andrew Maxwell is one of the UK's most informed and fearless stand ups. In this series of one-off stand up shows, he uses his trademark intelligence and political incisiveness to dig behind the clichés and assumptions about four possible threats to British society: food, the internet, drugs and Nationalism.
This series will showcase a comedian at the top of his abilities tackling difficult and important 'slow news' topics with a depth and perceptiveness that remains outside the remit of mainstream 'topical' comedy.
Written and performed by Andrew Maxwell.
Script edited by Paul Byrne.
Producer: Ed Morrish
First broadcast on BBC Radio 4 in October 2013.
Clips

Credits
| Role | Contributor |
| --- | --- |
| Writer | Andrew Maxwell |
| Performer | Andrew Maxwell |
| Producer | Ed Morrish |