Main content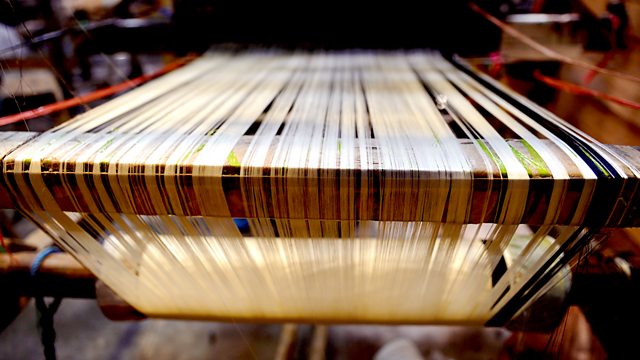 Steph McGovern begins her two-part series on the global history of silk with a close examination of how the industry shaped one of the UK's main silk centres - Macclesfield.
Silk production began, according to legend, when a Chinese Empress dropped a silkworm's cocoon into her tea some five thousand years ago. Noticing the threads come loose, she started unravelling them, and thus began one of the oldest and most fascinating of industries. The production of silk helped drive trade around the world, creating a near global trading system long before the term globalisation was ever dreamt of. Along the way it held drive industrial development with the pre-cursor of in the industrial revolution in 16th century China, and technological innovation which continues to the present day, with scientists examining the properties of silk in order to utilise its remarkable strength in a range of settings - including military.
In this two part series, Steph McGovern looks at both the bigger story of silk production, but also takes a close look (in part one) at how silk shaped one particular town - Macclesfield in Cheshire. Here, silk has been processed, woven and printed for four centuries, and had a profound effect not just upon the built environment but also the social world in which its inhabitants lived. Steph finds out about the history of the town, where once over seventy mills stood proud, and also the present day story - with a couple of silk factories still trading on the town's history, and also a new generation of business owners weighing up how far they should exploit the town's connection with silk as a means of branding themselves. Steph also discovers how silk proved a vital tool in helping World War Two prisoners of war make their escape.
More episodes
Previous
You are at the first episode