Main content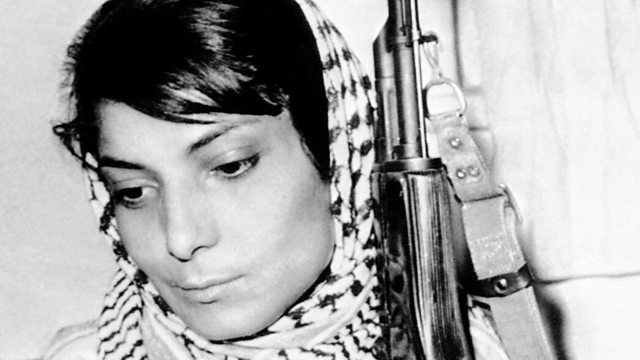 Hijack!
The airline hijackings of 1970 brought the Palestinian cause to world attention. Fergal Keane meets hijacker Leila Khaled and talks to Peter Snow, who covered the affair for ITN.
On the 6th of September 1970 the Popular Front for the Liberation of Palestine launched one of the most spectacular acts of terror ever attempted. Three aircraft were to be hijacked on the same day and taken to Dawson's Field, an ex-RAF airfield in Jordan. The intention was two-fold; to force the release of Palestinian militants being held in prison in Germany, Switzerland and Israel and to raise the profile of the Palestinian demands for statehood.
One of the hijackers was a young woman, Leila Khaled. She was charged with the toughest job, taking over an El Al aircraft flying from Amsterdam to New York. The attempt went badly wrong. Shlomo Vider, an El Al steward was seriously injured, hi-jacker, Patrick Argeullo was shot dead by an Israeli security guard and Khaled was forced to the floor as the pilot landed at Heathrow Airport.
Fergal Keane talks to Khaled about the events of that day and the sudden British involvement in Palestinian affairs. PFLP sympathisers seized a British Airways jet to force Khaled's release from Ealing police station, leaving the Heath government with little apparent choice but to negotiate with hijackers.
Fergal is joined by Peter Snow who was an ITN journalist at the time, Keith Goulbourn, son of the hijacked British pilot and government official, Baron Wilson of Dinton to consider an affair that turned Khaled into an icon of Palestinian resistance and set some very uncomfortable precedents.
Producer: Polly Weston.