Main content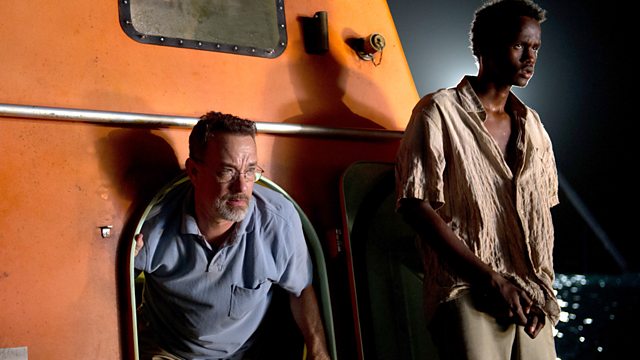 Hijack
Matthew Sweet presents music for thrillers with a hijacking theme, the subject of Paul Greengrass's new film Captain Phillips. With excerpts from its score, by Henry Jackman.
Matthew Sweet captures the action packed world of the thriller including film music inspired by hijacking, the subject of this week's featured new film release, Captain Phillips.
Captain Phillips is a biopic directed by Paul Greengrass and starring Tom Hanks recalling the story of Captain Richard Phillips who was taken hostage by Somali Pirates during the Maersk Alabama hijacking in 2009.
Matthew features some of Henry Jackman's music for this film, as well as his music for other films, and looks back on scores from some of the great thrillers inspired by the hijack theme, including: "The Hunt For Red October"; "Airforce One"; "Mutiny on the Bounty" and "The Taking of Pelham 1 2 3".
#soundofcinema.
Six great classical film scores about love