Main content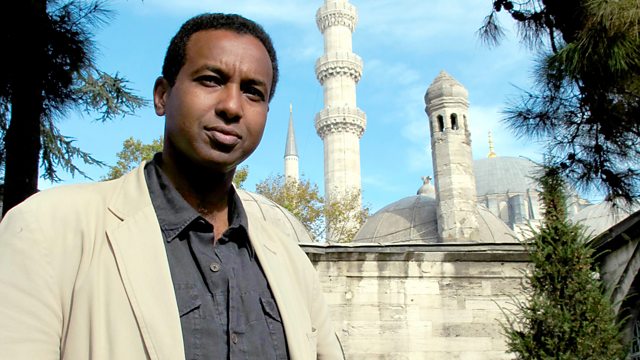 Rageh Omaar examines the history of the Ottoman empire. He starts by looking at the unlikely roots of the Ottomans, as nomadic horsemen in a rural backwater of modern-day Turkey.
It was the world's last Islamic empire - a superpower of a million square miles. From its capital in Istanbul it matched the glories of Ancient Rome. And after six centuries in power it collapsed less than a hundred years ago.
Rageh Omaar, who has reported from across this former empire, sets out to discover why the Ottomans have vanished from our understanding of the history of Europe, why so few realise the importance of Ottoman history in today's Middle East, and why you have to know the Ottoman story to understand the roots of many of today's trouble spots, from Palestine, Iraq and Israel to Libya, Syria, Egypt, Bosnia and Kosovo.
In this first episode, the unlikely roots of the Ottomans are revealed. From nomadic horsemen, in a rural backwater of modern-day Turkey, they became rulers of a vast empire spanning three continents. At an incredible speed they came to rule over Baghdad and Cairo in the south, where they controlled the holiest sites of Islam - Mecca, Medina and Jerusalem, and they reached deep into Europe, taking in Sarajevo and threatening the gates of Vienna.
This is the forgotten story of how one dynasty, a single family, became Islamic rulers over huge swathes of the modern world.
Credits
| Role | Contributor |
| --- | --- |
| Presenter | Rageh Omaar |
| Director | Gillian Bancroft |
| Producer | Gillian Bancroft |
| Executive Producer | Mike Smith |