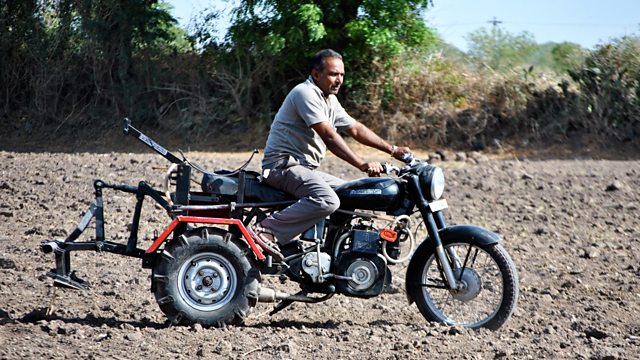 Jugaad: The Rise of Frugal Innovation
Jugaad is an Indian colloquial word that means ingenious improvisation in the face of scarce resources. It's a can-do attitude driven by necessity.
It used to be a rather pejorative term but, over the past ten years, Jugaad has taken on a new respectability. Now it's being promoted everywhere by politicians, economists and global business gurus as India's most precious resource and one that multinational companies can learn from to reach new consumers.
Mukti Jain Campion meets some of India's most famous jugaad innovators and discovers how their ideas and products may soon be going global. These range from grassroots innovations such as the Royal Enfield Bullet motorbike adaptation that turns it into a plough, the clay fridge that doesn't need electricity, and the Aakash tablet - the world's cheapest computer which could soon revolutionise education for India's huge student population but is now also attracting interest in California's Silicon Valley.
Producer: Mukti Jain Campion
A Culture Wise production for BBC Radio 4.