Main content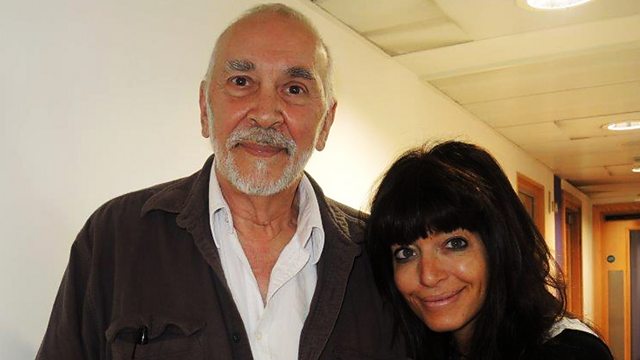 Frank Langella, Joanne Froggatt & Conn Iggulden
From a President to a King - Frank Langella chats to Claudia about playing King Lear.
From a President to a King - Frank Langella chats to Claudia about playing King Lear at Chichester
Actress Joanne Froggatt takes time out from all the comings and goings in Downton Abbey to talk about her new film Filth
Master of historical fiction, Conn Iggulden is in the studio to talk about the first book - Stormbird - in his brand new series War of the Roses
And we celebrate 50 years of the National Theatre
Plus all the very latest film and theatre reviews with Peter Bradshaw and Michael Billington, and our weekly arts round up.
Frank Langella is King Lear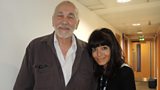 Frank Langella's awards have been piling up since his first Tony in 1975,he's played Zorro, Dracula, Sherlock Holmes, Prospero, Nixon and  Skeletor in Masters of the Universe.He's about to take on Shakespeare's  King Lear.
Frank Langella is starring in King Lear at the Minerva Theatre in Chichester from the 31st October to the 30th November, before transferring to the Brooklyn Academy of Music in New York.
Joanne Froggat talks about Filth and Downton Abbey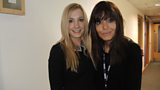 Irvine Welsh's Filth, written in 1988, tells the tale of Bruce Robertson, a revolting Edinburgh police detective who's a racist, homophobic, drug-abusing woman-hater. Once described as 'unfilmable', the cinema version has lost little of the novel's dark tone. James McAvoy is the lead, assisted by some of the cream of British acting, including Jim Broadbent, Jamie Bell, Eddie Marson and Joanne Froggat – who we're more used to seeing as Anna, the head housemaid in Downton.
Filth is out now and Downton Abbey is on your tv screens this Sunday.
Peter Bradshaw reviews latest films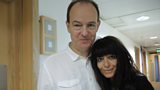 1. Enough Said
Director: Nicole Holofcener
Cast: Julia Louis-Dreyfus, James Gandolfini, Catherine Keener
Divorced, single parent, Eva (Julia Louis-Dreyfus) spends her days enjoying work as a masseuse but dreading her daughter's impending departure for college. She meets Albert (James Gandolfini) - a sweet, funny and like-minded man also facing an empty nest. As their romance quickly blossoms, Eva befriends Marianne (Catherine Keener), her new massage client. Marianne is a beautiful poet who seems "almost perfect" except for one prominent quality: she rags on her ex-husband way too much. Suddenly, Eva finds herself doubting her own relationship with Albert as she learns the truth about Marianne's Ex. Enough Said is a sharp, insightful comedy that humorously explores the mess that often comes with getting involved again.

Enough Said is out now

2. Like Father Like Son
 
Director: Hirokazu Koreeda
Cast: Masaharu Fukuyama, Machiko Ono, Yoko Maki
When money-driven, successful businessman Ryota Nonomiya, discovers that his biological son was accidently switched at birth and he's been raising a boy (now six years old) who's not technically his, he and his wife must make a decision to choose between keeping the child they have raised since a baby, or swapping him for their birth son.

Like Father Like Son is in cinemas now. 
3. Prince Avalanche
Director: David Gordon Green
Cast: Emile Hirsch, Paul Rudd, Lance LeGault, Gina Grande
Two mismatched buddies - Alvin and Lance - take jobs repainting road markings in the middle of the Texan countryside after a wild fire left the landscape scorched in the Summer of 1988. Alvin is stern and thoughtful with a high opinion of himself, while Lance is a little more quirky, a self-proclaimed loser and incidentally the brother of Alvin's girlfriend. Initially, the pair clash with Lance relishing his time in isolation surrounded by all this nature, while Lance is bored and unfulfilled and begging to return to the City. But as they learn more about each other their affection towards one another grows.
Prince Avalanche is out now

4. Stone Roses: Made Of Stone
Director: Shane Meadows
Cast: Shane Meadows, Ian Brown, Mani, John Squire, Reni
In 2012, a resurrection no-one thought possible took place when legendary band, The Stone Roses reformed after 16 years.
With unprecedented access to previously unseen archive footage, Made of Stone is a revealing journey through the life of one of the most influential bands in British music history.
Acclaimed film-maker Shane Meadows captured the band at work and in their everyday lives as they rehearsed for their much-anticipated reunion, which culminated in three triumphant homecoming gigs at Manchester's Heaton Park in front of 220,000 fans.

Stone Roses: Made Of Stone is out on DVD and BLU Ray on Monday.
Conn Iggulden talks about his latest book Wars of the Roses: Stormbird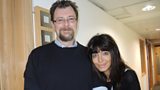 Conn Iggulden is one of the most successful authors of historical fiction writing today. Stormbird is the first book in his new series set during the Wars of the Roses. His previous two series on Julius Caesar and on the Mongol Khans of Central Asia, describe the founding of the greatest empires of their day and were number one bestsellers.
His first non-fiction book was the hugely popular Dangerous Book for Boys with his brother.
Wars of the Roses: Stormbird by Conn Iggulden is out now, published by Michael Joseph.
The National Celebrates its 50th Birthday Thomas Magill goes behind the scenes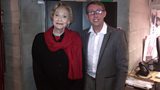 It's fifty years since the
National Theatre
company was formed;  its very first production was staged under the directorship of Sir Lawrence Oliver.  As part of the celebrations to mark this milestone, some of the nation's biggest names who've appeared on stage at the venue will be returning to take part in an ambitious production to be shown on TV - which aims to tell the story of the theatre through some of its most iconic plays over 100 actors will take to the stage.  
Thomas Magill went for a behind the scenes tour with David Sabel from the theatre, before catching up with Sian Phillips and John Heffernan who are currently starring in National Theatre productions….and Adrian Lester as he rehearses for his big moment amongst some of the nation's finest actors...
Michael Billington reviews latest theatre productions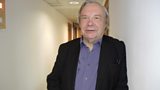 1. Richard II
A new era kicks off at Stratford with David Tennant playing Shakespeare's flawed king, Richard II, in a production directed by Gregory Doran. A few years back the same pair came up with a memorable production of Hamlet.
Richard II plays in Stratford until November 19 and moves to the Barbican in London on December 9.

2. Handbagged Margaret Thatcher and the Queen, last seen together on stage in Peter Morgan's The Audience, are re-united in this new play by Moira Buffini about their supposedly awkward relationship. It's all fiction, of course, but it has the ring of truth. What's unusual is that there are two Thatchers and two Queens. So we see their older and younger selves inter-acting.
Handbagged runs at the Tricycle in London until November 9.

3. Ghosts Ibsen's Ghosts is a play that comes round pretty often. We think we're familiar with its story of a woman, Mrs Alving, and her son Oswald who are destroyed by the ghosts of the past. But Richard Eyre had come up with a new production and translation that gets through the whole play in 90 minutes flat.

Ghosts runs at the Almeida, London until November 23.

4. A Lady Of Little SenseThis is the first of a season of plays from the Spanish Golden Age being presented by Laurence Boswell in the studio at the Theatre Royal, Bath. It was written in 1613 by Lope de Vega and it's all about a beautiful woman, Finea, who is transformed from being a bit of a simpleton into an intelligent being by the power of love.

A Lady Of Little Sense runs in rep at the Ustinov Studio, Bath until December 21.

Thomas Magill brings latest news from the Arts desk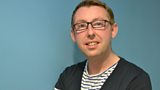 EXHIBITION:  The National Galleries of Scotland sees their latest exhibition open - Allan Ramsey at 300 is a showcase of the museum's stash of drawings by the Scotsman - whose birth 300 years ago is marked by this - and another exhibition currently running at the Hunterian Art Gallery in Glasgow.  It's been open since September but if you're a fan of the artist - then both exhibitions should complement one another.
PHOTOGRAPHY: The Welsh Photography Federation is having an exhibition of the very best images taken by its members over the last 12 months.  It opens on Monday at The Big Pit: National Coal Museum in Cardiff until the middle of November.
FESTIVAL: If you're still in the mood for a festival.  Skamouth is for dedicated Reggie and northern soul lovers - and takes place in great Yarmouth from today until Sunday. Roxfest starts next Friday at Pendle Hill - and has been billed as the biggest Halloween party of the year - and as it goes on for three days
THEATRE: Tommy Steele in Scrooge - the UK tour opens at the Wimbledon Theatre on Wednesday before stopping off at Birmingham, Southampton, Blackpool and Brighton - all before Christmas. 
FESTIVAL: The first ever Family Arts Festival gets underway today with 500 venues and organisations around the country hosting music, dance, circus and visual arts events for the whole family over a number of weeks - so sounds like there should certainly be something for everyone there.