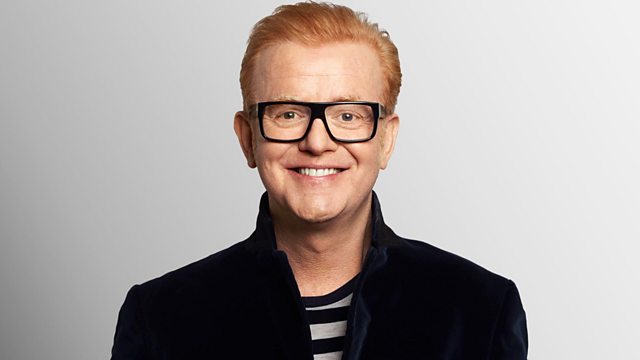 Kia rite!
It's Friday Eve, and Chris dedicates the show to "winterising", finding out how our listeners are prepping pets, transport and - themselves! - for the new season.
Our Mystery Guest, Anna Nolan, fills us in on the Irish incarnation of the Great British Bake Off, featuring judges Biddy White Lennon and Paul Kelly (not Hollywood).
And this topic flavours the rest of the show, with listeners' Top Tenuous claims to Irish Bake Off fame.
We catch up with little Amelia from Doncaster, who performs the Haka with awe-inspiring aplomb! Kia rite!
And today's Pause for Thoughter is the Rev Rob Gillion.
Last on
Pause For Thought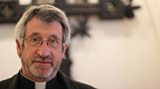 From Rev. Rob Gillion, Rector of Holy Trinity Church and St Saviours:
It's always at this time of the year I travel up to Norfolk to celebrate my Mum's birthday. This year it is very special as she celebrated her 90th birthday. Her memory for the immediate past is not too good, 'How are you today?' 'I think I'm alright!'
Well, on her birthday she was more than alright as she enjoyed the extended family being around her, mind you struggling to know who was who. Then we opened the family albums and the memories flooded back, and we so enjoyed hearing her in full flow, remembering details of various family events and journeys captured in a series of sepia and black and white photos. We took the opportunity to record some of her reflections for posterity.
I found myself contemplating my old age, especially as I have just got my freedom pass
I love the idea of a freedom pass in old age – free to travel wherever I wish to explore new horizons.
There's a wonderful old man in the Bible, Simeon  who at a very old age met Jesus as a baby when his parents brought him to the temple to be blessed. 'Now let thy servant depart in peace' said Simeon 'thy word has been fulfilled'. He knew in his heart he would meet Jesus before he died. He fulfilled his purpose at the very end of his life.
There has been a lot of talk in the news about care for the elderly, but I want to emphasise the need for respect for older people. For with respect comes care, honour, and self esteem. I want to commend those in the caring professions who spend time with the housebound and the lonely. It's not an easy task.
We should celebrate old age when we can. One of my previous congregation Rose on her 100th birthday announced she was giving up volunteering to make the teas at the local old peoples home!! – That's the spirit!