Main content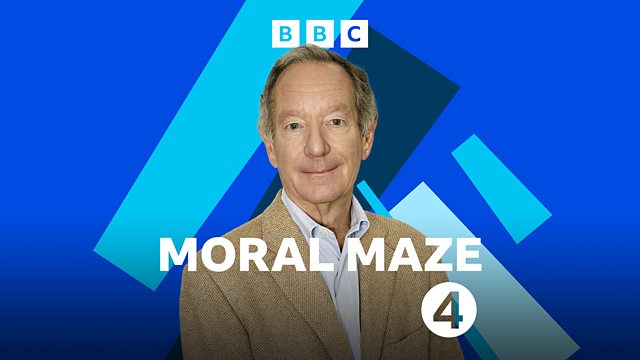 Migration
What is our moral responsibility to economic migrants? Combative, provocative and engaging debate chaired by Michael Buerk.
Italy has this week stepped up sea and air patrols following the deaths of hundreds of migrants sailing in overcrowded boats from North Africa. On Friday at least 33 people died when their boat capsized between Malta and the Italian island of Lampedusa. The week before more than 350 migrants died in another shipwreck off Lampedusa. The Maltese Prime Minister Joseph Muscat says the Mediterranean is being turned in to a cemetery and has called on EU states to act over the boats. Thousands of desperate migrants fleeing war and poverty in Africa and the Middle East wash up on the beaches of southern Europe - more than 30,000 landed in Italy this year alone. So what is our moral responsibility to economic migrants? There's a clear humanitarian duty to rescue drowning people, but once they're safe should they be put on the first boat back? If we don't is there a danger of moral hazard - just encouraging the people traffickers who are making a killing out of this trade in the desperate and destitute? To some it's a question of protecting our scarce jobs and resources - a utilitarian calculation that can cut both ways. Is it a matter of procedural justice? That rules and fairness matter and that these migrants are jumping the queue, in which case should we be blind to where they've come from originally? Or does that turn it in to a competing narrative of suffering where we have a higher moral duty to those who come from the worst conditions - a judgment for Solomon surely. Is a migrant fleeing war torn Somalia looking for a better life in the West in the same moral category as an economic migrant from Bulgaria? Should we morally punish one and not the other just because they had the misfortune to be born in one country and not the other? The 1948 Universal Declaration of Human Rights enshrines the human right of individuals to move across borders whether for economic, personal or professional reasons or to seek asylum and refuge. On the other hand, it also recognises fundamental rights of states to control over borders as well as determining who is to be a citizen as distinguished from a resident or an alien. The international system straddles these dual principles but it has not been able to reconcile them. Or are we hiding behind rules procedures to avoid our clear and simple humanitarian duty to our fellow man? And by the very fact of having survived such a terrible ordeal, the moral equation on the issue of boat people changes, extending our duty to those who are in the most desperate of situations.
Panellists: Matthew Taylor, Claire Fox, Anne McElvoy and Giles Fraser.
Witnesses:
DR NANDO SIGONA: Lecturer in the Institute for Research into Superdiversity (IRiS) at the University of Birmingham, and one of the founding editors; Ed West: Author of "The Diversity Illusion: What We Got Wrong About Immigration & How to Set It Right". He is also the Deputy Editor of the Catholic Herald; DR PHILLIP COLE: Senior Lecturer in Politics and International Relations at the University of the West of England. He has written extensively on the ethics of migration, including "Philosophies of Exclusion: Liberal Political Theory; HARRIET SERGEANT: Research Fellow of the Centre for Policy Studies.
Last on
Broadcast