Main content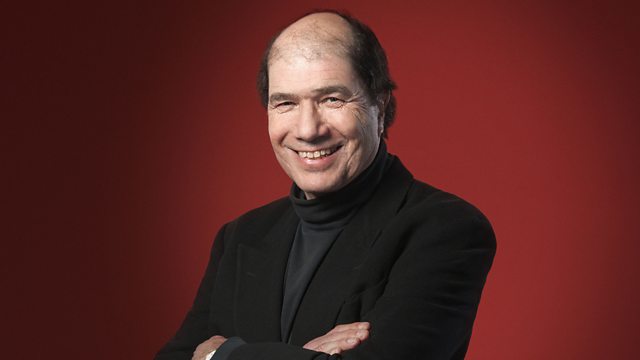 Rory Kinnear
Michael Berkeley's guest is actor Rory Kinnear. His choices include music from Bach, Haydn, Beethoven and Erroll Garner, as well as Burl Ives singing Big Rock Candy Mountain.
Michael Berkeley's guest is the actor Rory Kinnear.
Rory Kinnear is in danger of becoming a national treasure. Audiences across the world know him thanks to two Bond movies, where he plays M15 officer Bill Tanner. He was the journalist in the TV thriller Southcliffe, he was Denis Thatcher in the Margaret Thatcher TV biopic, he's the straight man to Count Arthur Strong... And he's established a reputation as one of our finest Shakespearean actors - his performance as Hamlet at the National Theatre was screened across the UK as part of the National's 50th anniversary celebrations. This summer he played an unforgettably chilling Iago to Adrian Lester's Othello, again at the National. And he's just turned playwright - his first play, The Herd, directed by Howard Davies, has opened in London.
He's a difficult actor to pin down. But in conversation with Michael Berkeley he reveals the man behind the theatrical mask. He talks movingly about his father, the actor Roy Kinnear, who was killed during a film stunt, and how he kept sane after the accident by playing the piano. Rory still plays in rehearsal rooms across the world, grabbing his chance at the piano while the other actors eat lunch. He reveals too that music is the key to his relationship with his sister, who was born with profound disabilities; Rory composes music for her, and plays songs as a way of communicating with her. He works increasingly with musicians, at the Proms last year, and in recordings. And, be warned, every morning he walks across London listening to music on his huge headphones - and singing along at the top of his voice.
Music choices include Mark Padmore singing Bach, Haydn's Trumpet Concerto, a Beethoven violin sonata, Erroll Garner, and Big Rock Candy Mountain.
First broadcast 13/10/2013.