Main content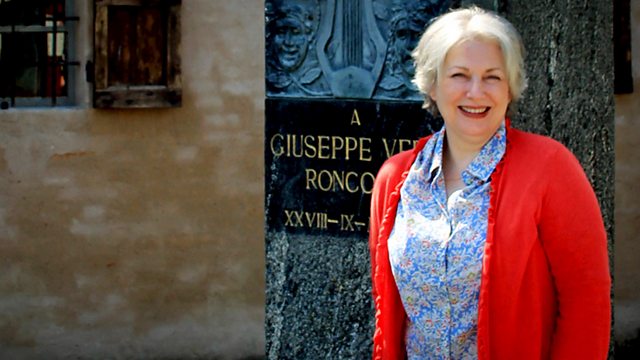 Verdi 200: Verdi the Opera Director - the Composer's Other Artistic Side
Susan Rutherford travels to opera houses and institutions in Italy exploring archive materials as she traces Verdi's journey from composer to 'opera director'.
Verdi 200
Throughout his career of nearly 30 operas, Giuseppe Verdi developed an interest in the genre well beyond the world of sound to encompass other aspects of the spectacle on stage. That he was able to take control of the latter as he gained fame and strengthened his position around Europe remains a relatively unknown and obscure side of his artistic life - until now. With the help of valuable archive material and visiting opera houses and institutions in Milan, Venice and Parma - key places for Verdi - opera scholar Susan Rutherford explains how he brought things full circle, completing the journey from composer to 'director', a role he was crucial to develop in 19th-century Italy. This documentary shows how he intervened in the making of staging designs, the latest scenic effects, and - not least - the acting and delivery techniques of his singers as he aimed towards the perfect fusion between music and drama. His role of 'director' was particularly prominent, this programme shows, in his last three works: Aida, Otello and Falstaff. With contributions from, among others, singer Placido Domingo, opera director Graham Vick, the Superintendent of Venice's La Fenice Theatre Cristiano Chiarot, and the director of the Istituto Nazionale di Studi Verdiani in Parma, Emilio Sala.
Featured in...
Listen to programmes examining the life and works of Giuseppe Verdi.