Main content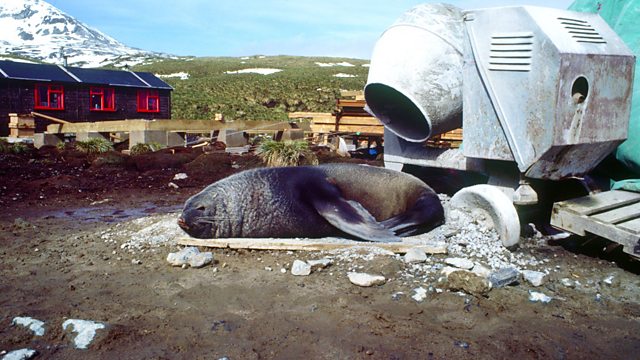 Soil Science
Healthy soils are essential for our food and for wildlife. The earth worm is an unlikely wildlife ambassador of millions of other soil life.
Shared Planet explores the link between a growing human population and wildlife and there is no other part of the natural world that is under as much pressure as the earth's soils. We rely on them to grow healthy crops, which they can only do if they support an appropriate community of bacterial, fungal and invertebrate life. Wildlife too depends on this diverse life that thrives in the soil, everything from birds to plants to insects. The earth worm is the surprising champion of soils and an animal that looks vulnerable in the face of human population pressure.
Producer Andrew Dawes.
Last on
Professor Wilfred Otten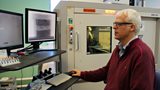 Professor Wilfred Otten is Professor of Biophysics of Soil Ecosystems at Abertay University in Dundee and co-director of the SIMBIOS Centre, an interdisciplinary research centre that operates at the interface between the physical and life sciences. His research focuses on understanding the organisation and integrated behaviour of soil systems. He has set himself the task to link ecosystem services with processes in soil that operate at the scale of micro-organisms.

Professor Otten uses X-ray CT to literally look inside soils without having to take them apart. His work has revealed the intricate and complicated network of soil pores within which microorganisms reside, access food sources and interact with each other. Working together with colleagues in the Centre, predictive models are being developed to reveal how soil structure and life in soil are interlinked and how this regulates larger scale processes upon which sustainable growth of human populations depends.

Dr Helaina Black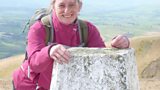 Helaina Black is a soil ecologist based at The James Hutton Institute in Aberdeen and Past President of the British Society of Soil Science. For over 25 years, she has been exploring how we can improve the use and protection of our soils to meet changing human demands and to cope with environmental change in a world. The recently funded ALTER project in Ethiopia and Uganda is one example. Working with soils has led to fieldwork in many challenging environments from the African Rift Valley to the Scottish mountain tops, and to using forensic science type techniques such as DNA and isotopes to unravel the hidden secrets of soils.
Helaina was recently appointed to the UN FAO affiliated Intergovernmental Technical Panel on Soil which was formed in 2013 to provide expert scientific and technical advice and guidance on global soil issues to the Global Soil Partnership and UN affiliate organisations and governments. A key activity of the ITPS in the next 18 months will be to ensure that negotiations for Post 2015 Sustainable Development Goals take full consideration of the fundamental human need for healthy and productive soils to tackle poverty and hunger effectively.
Professor Karl Ritz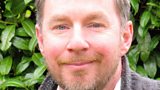 Karl Ritz is a soil ecologist who graduated in Agricultural Botany from the University of Reading in 1981, and completed a PhD in grassland ecology at the University of Bristol in 1984; he then moved to Scotland to lead research programmes in Government Institutes in Aberdeen and Dundee. Since 2002, Karl has held a Personal Chair in Soil Biology at Cranfield University.
His research interests focus on developing a mechanistic understanding of the origins and functional consequences of the compositional and spatial organisation of soil communities. This work underpins the development of frameworks for understanding factors that regulate the activity of life below ground, systems to manage the biota appropriately, and incisive procedures for assessing and monitoring soil health. Karl is Chief Editor of the high-ranking journal, Soil Biology Biochemistry and has held long-standing editorial roles with FEMS Microbiology Ecology, Mycological Research and the Journal of Soil Science and Plant Nutrition, as well as books, including 'Criminal and Environmental Soil Forensics' and most recently 'Architecture and Biology of Soils'.

Broadcasts

Learn about habitats with The Open University