Main content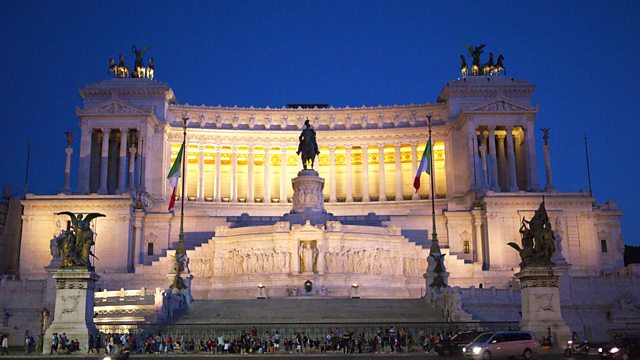 Misha Glenny begins his history of Italy with the French invasion of 1494, when Charles VIII's mercenaries reached Naples.
Misha Glenny presents a compelling new history of Italy from 1494 to the end of the First World War.
Piedmont, the Venetian Republic, Mantua, Modena, the Grand Duchy of Florence, the kingdom of Naples, the Papal States - the arrival of Italy as a unified state is a surprisingly recent affair. "We are a new nation," says Professor Marco Meriggi, and this is true - but the 150th anniversary was celebrated two years ago in quite muted style. So forget what you may know about the Roman empire, and enter a country which doesn't really feel unified yet.
"Italy is a divided country, no doubt about that. The Italian equivalent of nationalism is campanalismo, from the word for bell tower - this is the attachment of Italians to their city square." Dr Filippo de Vivo.
Beginning with the French invasion of 1494, when Charles VIII's mercenaries reached Naples and then spread syphilis to all points north of the Alps, the Invention of Italy tells a story of fragmentation, foreign occupation and nationalist false starts. The second programme looks at how unification finally occurred, and why many believe that the mafia emerged at the same time. the third programme focuses on why Italians were so eager to shed blood in the First World War.
With expert contributions from Christopher Duggan, Marco Meriggi, Leoluca Orlando, Lucy Riall, Lucy Hughes-Hallet, Filippo de Vivo, David Gilmour, Beppe Severgnini, Simon Winder, Joze Serbec and David Laven.
The presenter is Misha Glenny, who previously collaborated with producer Miles Warde on the Invention of Germany and the Invention of Spain.
Last on
More episodes
Previous
You are at the first episode