Main content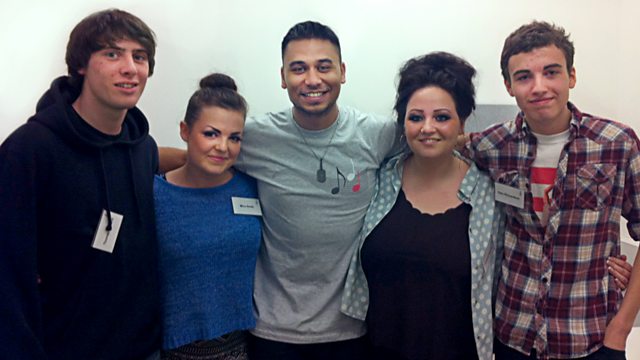 Make Some Noise!
Ricky Norwood challenges the notion that protest music is dead by speaking to musicians with a message, including Enter Shikari, Akala, George the Poet and PJ Harvey.
Plan B's Ill Manors was hailed as the return of the protest song when it came out last year - but has protest music ever really faded away? Ricky Norwood confronts the myth of the death of the protest song by speaking with some of today's musicians who are using their platform to discuss topical issues, discovering that there are all kinds of ways of bringing political and social themes into music.
Musical legends Jerry Dammers, Benjamin Zephaniah and Billy Bragg set the scene for what things were like when they were beginning to make music, when a whole subculture - punk - was characterised by anti-establishment views; and songs like The Specials' 'Ghost Town' were reflecting the feeling of a country in crisis.
Fast forward to the present day and does music still have a role to play in protest and social commentary? Of course it does, and there are plenty of young artists out there to prove it. Enter Shikari, Louise Distras and Sonic Boom Six have all taken influences from the punk scene to make their own music with a message. We hear from MC Akala, Scroobius Pip, George the Poet, The Ruby Kid and the Lyrically Challenged Collective, who demonstrate how hip hop and spoken word are at the forefront of politically and socially aware music. We also find out that protest can be found even where you might least expect it, hearing from dubstep collective Engine Earz Experiment.
Is there a place for protest music in the mainstream? PJ Harvey has proved that there is, yet bringing it to a wider audience is not without its problems. The Left Field at Glastonbury however provides a platform for artists to speak out, combining debates with music and activism.
Finally, we hear the winning song from the first annual Amnesty International protest song competition, and consider whether music really can change things?
Last on
Broadcast