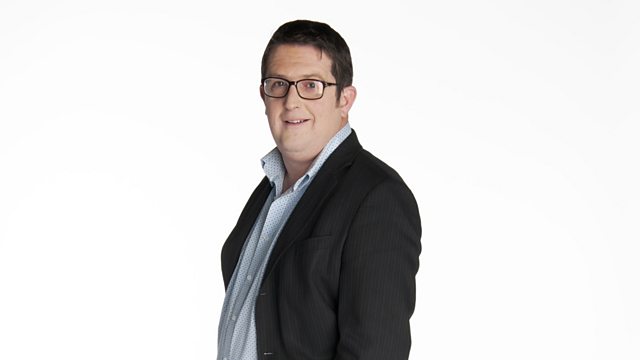 05/10/2013
John Toal looks at health, relationships, hobbies and family along with great music and chat, big interviews, fascinating people and great craic, plus recipes from Paula McIntyre.
Last on
Brisket Braised in Mustard Barbecue Sauce and Slow Roast Belly of Lamb with Lemon, Parsley and Garlic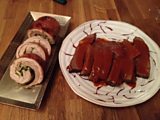 Brisket braised in mustard barbecue sauce 
1kg piece of brisket
1 tablespoon cooking oil
4 onions, peeled and quartered
2 cloves garlic, peeled and chopped
500ml beef stock, made with 1 cube
100g brown sugar
100ml cider vinegar
200ml passata
50ml Worcestershire sauce
1 tablespoon Dijon mustard
Cut the brisket in half and heat half the oil in a large pan until smoking hot. Season with salt and seal the beef on both sides. Transfer to a roasting tin and repeat with the remaining oil and brisket.
Fry the onions in the pan and then add the remaining ingredients.
Bring to the boil and pour over the beef. Cover and place in a 160oc preheated oven for 2-3 hours or until fork tender.
Rest for 10 minutes then slice and pour over the cooking juices.
Slow Roast belly of lamb with lemon, parsley and garlic
1kg deboned lamb belly
Zest and juice 1 lemon
Handful chopped parsley
2 cloves garlic, chopped finely
Salt
2 tablespoons cooking oil
1 tablespoon honey
Set oven to 160oc.
Place the belly skin side down on a board.
Season with salt. Mix the garlic, lemon zest, parsley and oil together and spread over the lamb. Roll up tightly.
Place on a sheet of foil and roll as tightly as you can and seal off the edges like a cracker.
Place in oven and cook for 1 and a half hours.
Slice the top off the foil and drizzle with the honey.Crank the heat up to 200oc and return to the oven. Cook for 10 minutes to glaze the honey.
Allow to rest and slice the lamb belly.
Drizzle over the juices.