Main content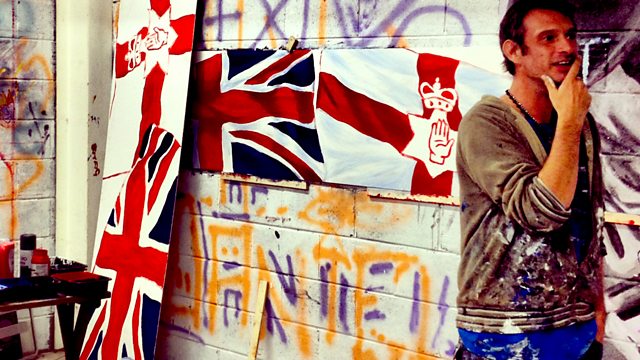 Troubled Walls
Author Glenn Patterson explores what Belfast's murals say about the city's past and future.
Splashed across gable walls, Belfast's murals tell an impassioned tale of conflict and community, reflecting the hopes and fears of local people.
With more than three hundred murals throughout the city, these multi-storey paintings are a feature of many working class estates, providing the backdrop to over thirty years of sectarian violence.
A debate is underway about what should become of them now that Northern Ireland is trying to move away from conflict.
Earlier this year the Arts Council of Northern Ireland launched the second phase of its 'Re-imaging Communities' programme in the hope of replacing these paramilitary murals with more neutral images.
This begs questions not just of the murals, but also of the role of art in our society, and whether it can, or should, engineer social change.
There's often a strong community attachment to the murals, no matter how frightening they might seem to some. They honour the dead, commemorate events and stand as testimony to the continued presence of paramilitary groups, which some see as a comfort in the often fragmented city.
But even if a paramilitary mural is taken down it doesn't mean the past is buried. In September a painting of footballer George Best was replaced with an image dedicated to the Ulster Volunteer Force (UVF), a development which has been met with disquiet among local residents.
Presenter Glenn Patterson meets muralists from both Republican Catholic and Loyalist Protestant communities to look at the historical and contemporary role of murals. Is it time for these troubled walls to come down?
Last on