Main content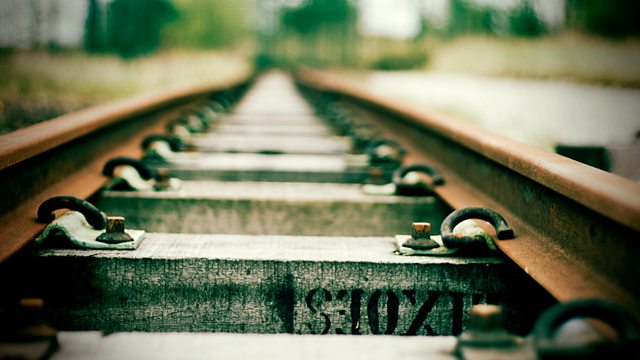 The Station
A vibrant sound portrait of a day in the life of Newcastle Central Station from a dawn solo to a midnight train roar. From October 2013.
24 hours in the life of Newcastle upon Tyne Central Station in a dynamic and powerful soundscape using location recordings.
From the spring solo of a robin at dawn on the street outside to the pounding roar of heavy goods trains thundering past deserted platforms in the darkness of night.
Travelling regularly travels to the station, sound recordist Chris Watson became fascinated by the sounds and acoustics of the building. So he leapt at the chance to record inside day and night over several months, to capture everything from the quiet crackle of overhead wires on a misty dawn to the terrifying roar and clamour of footballs fans and police dogs when Newcastle were at home to Sunderland, and the chanting voices and shouts of fans overwhelmed even the sounds of trains.
Designed by John Dobson, the station was opened by Queen Victoria in 1850. Entering through a grand sandstone portico " that would give dignity and certainly put Newcastle on the map" says building historian, Grace McCombie, one is immediately struck by the acoustics. The great sweeping curve of the platforms and the vaulted roof above add to the visual grandeur and scale of the Station, "you stand at one end.. and your eye sweeps along the curves and it's just beautiful… brilliant, brilliant design" says Grace "It's like a huge concert hall" says Chris "and it stamps that acoustic on any sound that is generated within the station; the ebb and flow of people, the tide of trains, ... everything that happens in there".
Producer: Sarah Blunt
First broadcast on BBC Radio 4 in 2013.
Last on
Download the programme for free
Newcastle upon Tyne Central Station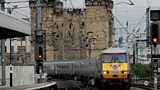 A train moving into the station with Newcastle keep in the background.
Courtesy of East Coast Main Line Company Limited.
Curved Roof of Newcastle upon Tyne Central Station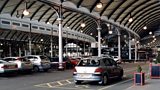 A view of the curved lines of the roof from the car park inside the station.
Courtesy of East Coast Main Line Company Limited.
Broadcasts

Featured in...
A selection of progammes and soundscapes featuring sound recordist Chris Watson.