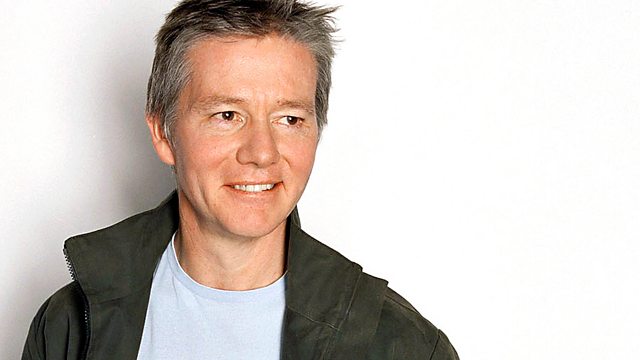 07/10/2013
(4/12)
What common feature is shared by the Northern Territory's most famous landmark, the President of Kenya, and an operating system you may have on your laptop?
The teams from the North of England and the Midlands convene this week to tackle cryptic puzzles such as this, with Tom Sutcliffe in the chair to ensure fair play and to steer them in the right direction when they seem to be going off at tangents.
Diana Collecott and Jim Coulson make up the North of England team, while Rosalind Miles and Stephen Maddock appear for the Midlands.
As usual Tom will be dipping into the mailbag for question suggestions from Round Britain Quiz listeners.
Producer: Paul Bajoria.
Last on
QUESTIONS IN THIS WEEK'S PROGRAMME
1. A union agitator who gave her name to a periodical; an elderly widow with a remarkable canine companion; and Arthur Lucan's alter-ego. Why might you remember them in March?<?xml:namespace prefix = o ns = "urn:schemas-microsoft-com:office:office" />
2. The Northern Territory's most famous landmark, the President of Kenya, and the operating system you may have on your laptop, each have the same thing three times over. Why, and what is it?
3. (From David Williams) Music question: Can you string together these pieces of music to find a fleet-footed debut novel?
4. (From Nathan Killen) Music question: Why could these pieces be said to have a stubborn streak?
5. (From Ryan Taylor) Taken as a group, Adolf Hitler, George Bush, Kate Winslet and Roy Orbison are more successful than Adam's companions Harrison Ford and Theodore Roosevelt, and Herman's pals Diogenes and Michael Jackson. Why?
6. In which Affair might Deborah Kerr be envious of a fruit coming down, a Wallace creation going up, and Tom Hanks taking the lift?
7. (From Peter Vigurs) Taken in order, how can an 1864 conflagration; one of Lear's dukes; a formidable relative of Henry Pulling or Jack Worthing; and a cinque port, produce a mythical cupbearer?
8. 53 is in the Fichtelgebirge, while part of 31 has an Ariel, and the second half of 27 is less than one lux. What's the matter with 13, and which number and letter are going off together?
LAST WEEK'S TEASER QUESTION
We asked:
'Glittering' Frederic; the director of Blow-Up; and Jack Dawson - which amphibian is missing?
Many thanks to those who pointed out that turtles are reptiles, not amphibians - and profuse apologies, because turtles are the theme of this question, specifically the Teenage Mutant Ninja Turtles of 1990s popular culture.
'Glittering' Frederic is Frederic Raphael, the creator of the acclaimed TV drama 'The Glittering Prizes'. The director of the cult 1960s film Blow-Up was Michelangelo Antonioni. Jack Dawson is the character played by Leonardo di Caprio in Titanic. So we have Raphael, Michelangelo and Leonardo - and the missing Ninja Turtle is therefore Donatello.
Well done if you worked it out, and apologies again for the misleading wording of the question.
THIS WEEK'S TEASER QUESTION
What slight difference is there between the manager of Bayern Munich, the captain of Australia, and James Osterberg Jr?
Don't write to us: there are no prizes, but we'll reveal the answer in next week's programme.