Main content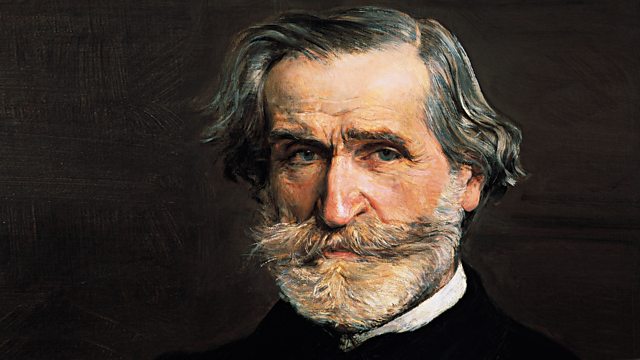 Verdi 200
With Philip Dodd, including new social media's relationship to democracy with William Dutton and Tom Standage, photographer Dayanita Singh and Verdi's debt to Shakespeare.
Arts and cultural debate with Philip Dodd including social media and democracy, photographer Dayanita Singh plus Verdi...and Shakespeare.
Philip discusses the growing public interaction with the internet and rapid spread of social media; together are they creating a new form of organised network - one which alters historic mappings of power and authority? William Dutton, from Oxford University's Internet institute believes the evidence is growing for the emergence of a Fifth Estate - capable of calling democracies to account in new ways. While digital commentator Tom Standage argues that new social media, twitter, face book, weibo, and blogs are really a return to the very old media of parchment, pamphlets and coffee shops - that in fact, the more things change the more they stay the same.
The photographer, Dayanita Singh, documents our interior landscapes. At her new exhibition at London's Hayward Gallery, Go Away Closer, she tells Philip how her approach to the camera is influenced by the rigors of indian classical music and the demands of literature. For Dayanita Singh, images must be displayed and curated in such a way that they tell part of a story...and since the story is constantly evolving and changing, so must the way she chooses to show her work.
And as Radio 3 continues its season marking Verdi at 200 Philip Dodd talks to music historian Sarah Lenton and scholar Rene Weis about Verdi's passion for Shakespeare, how Shakespearean themes infuse all his operas after Macbeth and why he thought the baritone voice was perfect for his Shakespearean anti-heroes.
Chapters
2000 years of social media

Tom Standage and Bill Dutton discuss the history of social media

Duration: 15:33

Dayanita Singh

An interview with the photographer on her new exhibition and her approach to the camera

Duration: 12:56

Verdi & Shakespeare

A discussion on Verdi and his passion for Shakspeare

Duration: 14:56

Dayanita Singh

Dayanita Singh: Go Away Closer is exhibited at the Hayward Gallery in London from 8th October – 15th December 2013.




Episode image (above): Installation view, Dayanita Singh: Go Away Closer, © the artist 2013. Photo: Stephen White.




Image (right): Dayanita Singh with Night Waves producer Jacqueline Smith and presenter Philip Dodd.

Tom Standage

Writing On The Wall: Social Media - the First Two Thousand Years

, by 

Tom Standage

, is published by Bloomsbury on 10th October.

Radio 3's Verdi 200

BBC Radio 3 celebrates Giuseppe Verdi's bicentenary with over a week of special programming.

Opera on 3: Verdi 200

Credits

| Role | Contributor |
| --- | --- |
| Presenter | Philip Dodd |
| Interviewed Guest | William Dutton |
| Interviewed Guest | Tom Standage |
| Interviewed Guest | Dayanita Singh |
| Interviewed Guest | Sarah Lenton |
| Interviewed Guest | Rene Weis |

Featured in...

Listen to programmes examining the life and works of Giuseppe Verdi.