Main content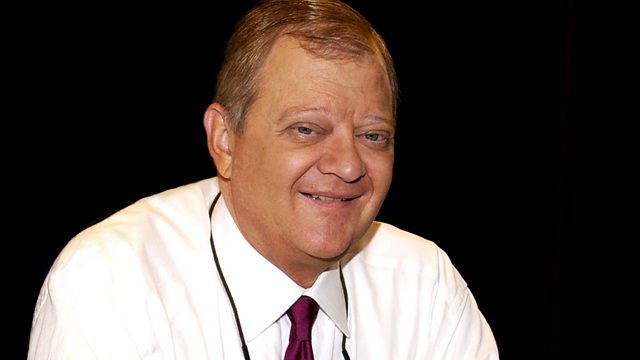 A thriller writer, a musician, the Kabbalah Centre founder and a Hammer Horror producer
Obituaries. Matthew Bannister remembers thriller writer Tom Clancy, musician Lindsay Cooper, Kabbalah Centre founder Rabbi Philip Berg and Hammer Horror producer Anthony Hinds.
Matthew Bannister on
Tom Clancy, whose best selling thrillers spawned many blockbuster movies. He was endorsed by President Ronald Reagan.
Lindsay Cooper, the avant garde woodwind player and composer. She was the bassoonist in the band Henry Cow.
Rabbi Philip Berg who founded the Kabbalah Centre which attracted celebrity followers like Madonna and Demi Moore, but was criticised for commercialising Jewish mysticism.
And Anthony Hinds the producer of Hammer Horror classics like "The Quatermass Experiment" and "The Curse of the Werewolf".
Tom Clancy (pictured)
Last Word spoke to Fred Rainbow, former editor of the US Naval Institute's 'Proceedings' magazine and live in the studio to the writer and academic, Professor John Sutherland.
Born 12 April 1947; died 1 October 2013 aged 66.
Lindsay Cooper
Last Word spoke to her friends, the filmmaker Sally Potter and musicians Kate and Mike Westbrook.
Born 3 March 1951; died 18 September 2013 aged 62.
Rabbi Philip Berg
Last Word spoke to journalist John Sweeney, to Rabbi Larry Tabick and to Esther Larkin from the Los Angeles Kabbalah Centre.
Born 20 August 1929; died 16 September 2013 aged 84.
Anthony Hinds
Journalist Kim Newman pays tribute.
Born 19 September 1922; died 30 September 2013 aged 91.