Main content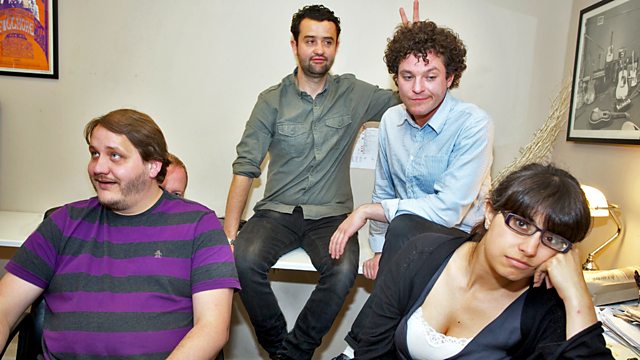 Stuart is made redundant from his post at the Job Centre and queues to sign on. Stars Matthew Horne and Alex Lowe. From October 2013.
Stuart (Mathew Horne) an employee of the job centre who is made redundant and is faced with the belittling scenario of returning to the place where he worked to find employment through people he's pretty sure he can do the job better than. He didn't really care about the job very much, but he was happy, well, not happy, he was content to work there, especially because of Senior Job Seeker Advisor, Nicola (Zahra Ahmadi) who he had a one night stand with during half time of the England Vs. Portugal game in 2006 and still holds out for a relationship to blossom even though it's been over seven years and she has shown no sign of wanting to.
Now stuck on the other side of the desk with the unemployed, Stuart is reunited with Joe (Daniel Mays) and Terry (Tony Way) two old school friends that Stuart outgrew eons ago.
Seekers, is about the characters that regularly frequent a Job Centre in the Essex town of Rayleigh. Be it the unfulfilled or aspirational staff that work there, or the mixture of jobless people from every walk of life, some desperate to get back to work, some trying their best to never have to work at all.
We listen into the mundane, pointless and sometimes bewildering conversations, the petty arguments and pointless rivalries that people involve themselves in just to relieve the boredom in the sterile, air conditioned building, they all have to return to day after day.
Episode One: The New Seeker
Written by Steven Burge
Produced by Katie Tyrrell.
More episodes
Previous
You are at the first episode
Stuart's CV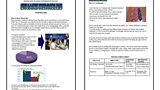 Credits
| Role | Contributor |
| --- | --- |
| Stuart | Mathew Horne |
| Joe | Daniel Mays |
| Terry | Tony Way |
| Nicola | Zahra Ahmadi |
| Dave Manager | Alex Lowe |
| Mr Dibble | Alex Lowe |
| Mr Manford | Alex Lowe |
| Mr Everett | Alex Lowe |
| Mr Gleason | Michael Bertenshaw |
| Mrs Wilcox | Philippa Stanton |
| Mrs Rahman | Bharti Patel |
| Gary Probert | Steve Oram |
| Producer | Katie Tyrrell |
| Writer | Steven Burge |