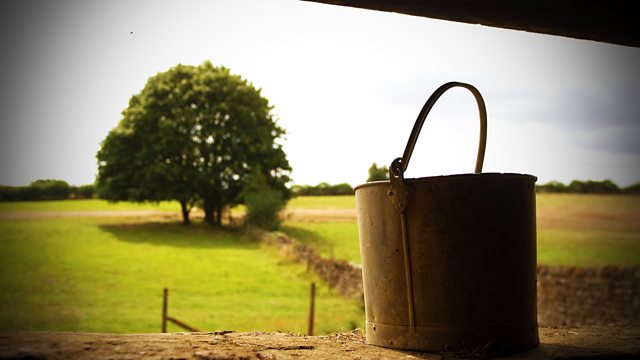 03/10/2013
Lynda wonders if Kathy has seen Joe. Kathy knows he's still in great pain.
Jill's delighted that Daniel has called, to wish her happy birthday. Shula's pleased to hear he made it to New York.
Jill's heard from Alistair that they'd offered to take Darrell in. Although he declined the offer, she thinks it was brave of Shula, especially as Kenton mentioned an incident in the pub last night.
Jill shows David her birthday card from Pip. She also received a detailed letter of what Pip's been up to. David, like Shula, relies on Facebook to find out what their offspring are doing.
Shula asks Kenton about last night's incident. He explains that Darrell mistakenly thought people were laughing at him. They agree Darrell needs help.
Before the committee meeting, Lynda explains to Kenton that her proposal is an evening of readings from Jane Austen novels. Jill suggests dramatising some of the scenes but Lynda feels it's Austen's turn of phrase that one wants to hear. Other elements of the show would be fancy dress and music from the Regency period. Jill and Kenton feel it sounds like last year's show, and could be dull. Lynda insists last year was a success, and with Kenton's input this show will be as lively and amusing.
When Jill suggests they consider a traditional pantomime, Lynda's grateful to hear the doorbell. With others in attendance, they can have a sensible discussion.
Last on
Who knows their character best?