Main content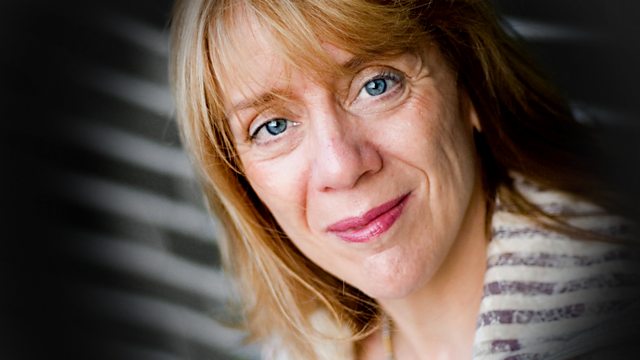 Mary King - Science and Singing
Mary King introduces this week's mix of choral music, finds out about a project that's drawing the worlds of science and music together, and meets the conductor of The Cardinall's Musick, Andrew Carwood.
Last on
Music Played
Andrieu

Lament for Micahel Jackson

Choir: The Clerks. Author: Anneliese Emmans dean. Director: Edward Wickham.

Baron von Klumpenfrau

Dalvi duoddar luohti - Talvitunturin joikha

Choir: Helsinki University Male Voice Choir. Director: Matti Hyökki.

Finlandia: 4509989932.
1.

Johannes Brahms

Wie lieblich sind deine Wohnungen 4th movement

Choir: Choir of King's College, Cambridge. Performer: Evginia Rubinova. Performer: Joe Gallardo. Director: Stephen Cleobury.

EMI Classics: 3 66948 2.
4.

Benjamin Britten

Finale from Spring Symphony

Singer: Jennifer Vyvyan. Singer: Norma Proctor. Singer: Peter Pears. Choir: Royal Opera House Chorus. Orchestra: Orchestra of the Royal Opera House, Covent Garden. Choir: Chorus of Boys from Emanuel School. Conductor: Benjamin Britten.

Decca London: 425 153-2.
12.

William Byrd

Infelix ego

Ensemble: Cardinalls Musick. Director: Andrew Carwood.

Thomas Tallis

O Lord, give thy Holy Spirit

Ensemble: Cardinalls Musick. Director: Andrew Carwood.

György Ligeti

Lux aeterna

Choir: Clare College, Cambridge Choir. Director: Timothy Brown.

Collegium: CSACD 902.
18.

Christopher Fox

Rondeau - What goes around

Ensemble: The Clerks. Director: Edward Wickham. Author: Edward Wickham.

Knut Nystedt

Prayers of Kierkegaard

Ensemble: Ensemble 96. Conductor: Øystein Sevåg. Singer: Beate Kronen. Singer: Gea Aartun.

George Frideric Handel

Messiah - Worthy is the Lamb that was slain (finale)

Ensemble: Gabrieli Consort & Players. Director: Paul McCreesh.

Giuseppe Verdi

Falstaff - Act 3 Scene 2; Tutto nel mondo e un burla (final fugue)

Singer: Thomas Hampson. Singer: Anthony Mee. Singer: Anatoly Kocherga. Singer: Adrianne Pieczonka. Singer: Dorothea Röschmann. Singer: Daniil Shtoda. Singer: Larissa Diadkova. Singer: Stella Doufexis. Singer: Bryn Terfel. Singer: Enrico Facini. Choir: Berlin Radio Chamber Choir. Conductor: Simon Halsey. Orchestra: Berlin Philharmonic. Conductor: Claudio Abbado.
Broadcast