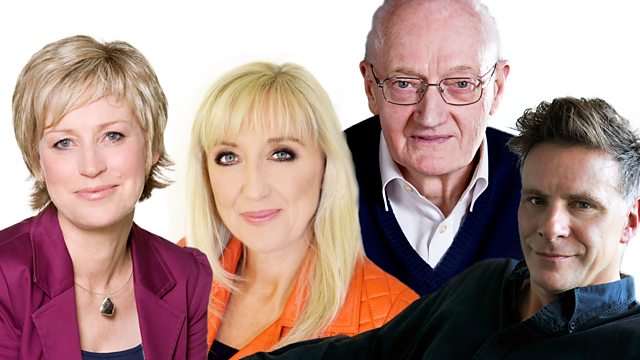 29/09/2013
Gaelic broadcaster and sports enthusiast Niall Iain Macdonald is Cathy's guest for the first hour of the programme. In May 2007 Niall disappeared from his home on the Isle of Lewis. Niall Iain talks to Cathy about those events, what triggered them, and how he found his way back.
A week ago today, worshippers at the All Saints Anglican church in Peshawar, Pakistan, were caught up in a deadly blast of two suicide bombs. Cathy discusses the aftermath of this tragic event with Rt. Rev. Michael Nazir-Ali, former Bishop of Rochester, Professor Mona Siddiqui, Professor of Islamic and Interreligious Studies at Edinburgh University and Rev Ian Galloway, Minister of Gorbals Parish Church.
'Feeding the 5,000', a campaign to raise awareness about the food we produce, eat and waste, comes to Scotland for the first time. Cathy finds out more in the company of Pete Ritchie, Executive Director of Nourish.
What is the relationship between people with autism and religion? Cathy explores this with Ruth Dunster from Glasgow University, who has organised a seminar on 'Autism, Religion and Spirituality', and Dr Brian Brock of Aberdeen University's Theological Department.
All this and the usual great mix of music, don't miss it.
Last on
Additional information about the issues surrounding mental health
The work of Phoenix Futures