Main content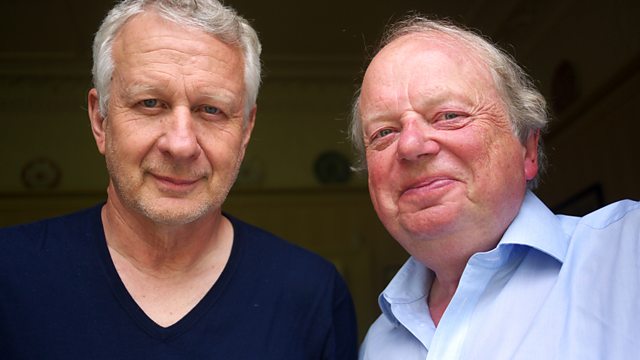 A Brief History of Irony
4 Extra Debut. Joe Queenan charts the rise and fall of the 'nudge nudge wink wink' epidemic. With Ian Hislop and Natalie Haynes. From September 2013.
"What is irony ? Why do we need it ? Does it have any socially redeeming features whatsoever, or is it merely nasty ?"
Ian Hislop, John Sergeant, Kathy Lette, Barry Cryer and Madonna join the American satirist Joe Queenan in a search for the meaning and purpose of irony - or saying one thing to mean something else. Juvenal, Swift and John Lennon all find a place in the spotlight, as do the bible, Oliver Cromwell and World War One.
"Some might think it ironic that the BBC has hired an American presenter for this show," says the presenter, "but the latest chapter in irony's history was written in the United States." The reference is to the 2001 destruction of the Twin Towers, and the proclamation that the Age of Irony was dead. "Shattered Nation Yearns to Care About Stupid Bullshit Again," replied the Onion newspaper. We have an interview with the editor about the dangers of stepping into the irony-free zone.
The programme also features Armando Iannucci, Kurt Anderson, Brenda Maddox, Dean Martin, Bert Kaempfert and The Mike Flowers Pops.
The producer is Miles Warde.
Last on