Main content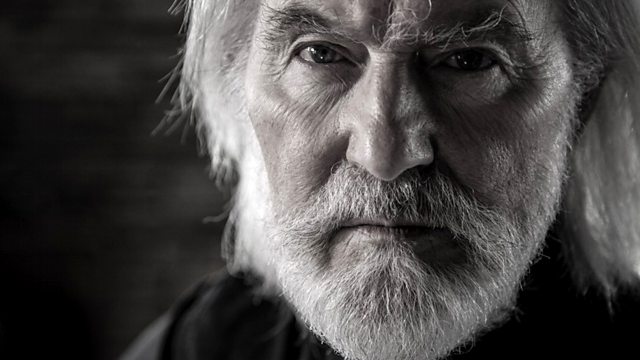 Clive Anderson, Roy Harper, Frederick Forsyth, Steven Berkoff, Lucy Worsley, Miranda Sawyer, Rafiki
Clive Anderson is joined by Roy Harper, Frederick Forsyth, Lucy Worsley, Steven Berkoff, Miranda Sawyer and Rafiki for an eclectic mix of conversation, music and comedy.
Clive talks to bestselling author Frederick Forsyth about penning such thrillers as 'The Day of the Jackal' and 'The Odessa File'. Frederick's latest novel 'The Kill List' tells the story of The Preacher, a terrorist who radicalises young Muslims abroad to carry out assassinations. Unfortunately for him, one of those killed is a retired Marine general, whose son is trained to track and kill those who are dangerous to the West.
Historian and curator Dr Lucy Worsley's new TV series focusses on a very British obsession. Murder is the most despicable and foulest crime of all, yet we are fascinated by it. Lucy tells Clive why in real-life and in fiction, murder provides us with stories that do more than repel us, they entertain us. 'A Very British Murder' is on Monday 30th September at 21.00 on BBC Four.
Miranda Sawyer's in The Garden of Uranium with wildly influential folk / rock singer songwriter Roy Harper, who's just released 'Man And Myth'; his first studio album in 13 years. Miranda finds out what it takes to be one of the leading, most erudite and passionate orators of the British folk rock renaissance. Roy also performs 'Time Is Temporary' in the Loose Ends studio.
Clive talks to maverick writer, director and actor Steven Berkoff, whose collection of short plays, 'Religion and Anarchy' centres around the theme of the latent anti-Semitism - a prejudice that, despite the cataclysmic events of twentieth century, refuses to go away and continues to infuse the very heart of the society in which we live. It's at London's Jermyn Street Theatre until Tuesday 26th October.
With more music from five piece progressive funk rock band Rafiki, who perform 'Another Time' from their forthcoming 'One By One' EP.
Producer: Sukey Firth.
Listen to Loose Ends anytime, anywhere.