Main content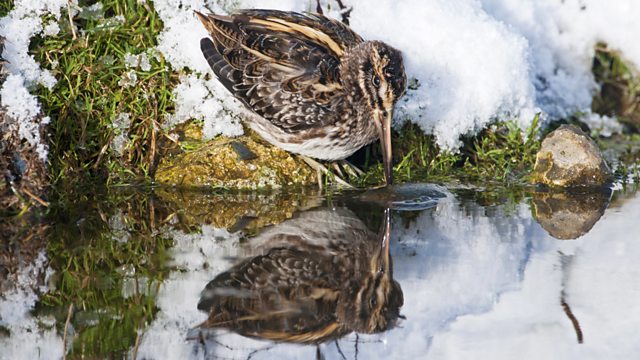 Jack Snipe
Wildlife sound recordist Chris Watson presents the jack snipe.
Tweet of the Day is a series of fascinating stories about the British birds inspired by their calls and songs.
Wildlife Sound Recordist, Chris Watson, presents the Jack Snipe. The song of the Jack snipe has been likened to the sound of a distant horse cantering along a road. To hear it though, you need to visit Scandinavian bogs and mires where these small waders breed. When the ice seals their northern breeding areas jack snipes head south and west and many winter in the British Isles.
Jack Snipe (Lymnocryptes minimus)
Image courtesy of David Tipling (rspb-images.com)
Podcast
Discover birds through their songs and calls. 265 programmes of 90 seconds, over a year