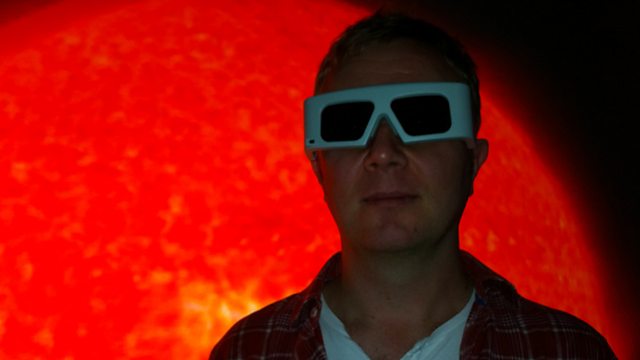 24/09/2013
Adam Walton explores the Maker Movement, which aims to promote a hands-on, do-it-yourself approach to computers and robotics.
Last on
Maker Culture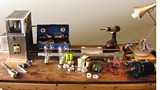 They call themselves makers, hackers, tinkerers and artists. In this week's show Adam explores Maker Culture, a growing movement which applies a DIY ethos to technology.  It promotes a hands-on approach to adapting, repairing and understanding consumer technology and its devotees believe that it's time for consumers to take more control of the technology they buy and use. There's a saying among makers: "If you can't open it, you don't own it".
We preview some of the makers who are taking part in the Machynlleth Mini Maker Faire which takes place at the Centre for Alternative Technology on 28th September. Organiser Dr. Emma Posey from Bloc, the creative technology network for Wales, gives Adam a brief history of the maker movement and Jo Hinchliffe explains that not even the sky's the limit for makers – they've already put home-made satellites into space!
In Carmarthen, the Flowering Elbow project is creating a workshop space for people to experiment and make new things out of 'upcycled' materials. Radio Wales reporter Jason Phelps pays them a visit to find out more and ends up as a maker himself, creating a box out of old floppy discs.
Adam also talks to Ugo Vallauri from the Restart Project. His mission is to combat 'throwaway' culture and encourage us to repair our electronic devices rather than replace them. He's running a 'restart party' at the Machynlleth Maker Faire where he and his team will help get any devices people bring along up and running again.