Main content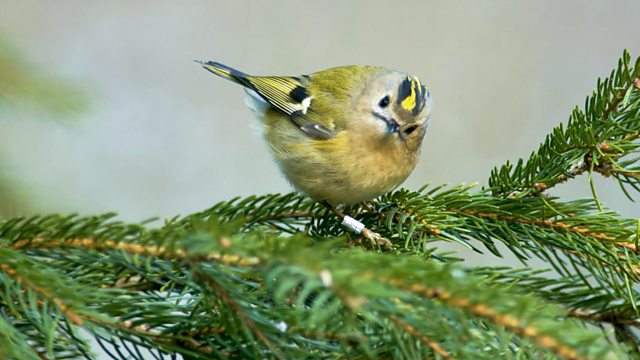 Goldcrest
Wildlife sound recordist Chris Watson presents the goldcrest.
Tweet of the Day is a series of fascinating stories about the British birds inspired by their calls and songs.
Wildlife Sound Recordist, Chris Watson, presents the Goldcrest. Goldcrests are, by a whisker, our smallest bird - roughly nine centimetres long and the weight of a ten pence coin. They migrate in October and November from Continental Europe and some people used to believe that because they arrived around the same time as wintering woodcock they'd travelled on the waders' backs and the tiny goldcrest became known as the 'woodcock pilot'.
Last on
Goldcrest (Regulus regulus)
Image courtesy of RSPB (rspb-images.com)
Broadcasts

Podcast
Discover birds through their songs and calls. 265 programmes of 90 seconds, over a year