Main content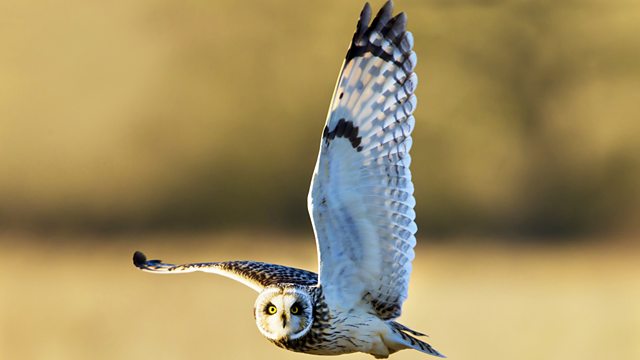 Short-Eared Owl
Wildlife sound recordist Chris Watson presents the short-eared owl.
Tweet of the Day is a series of fascinating stories about the British birds inspired by their calls and songs.
Wildlife Sound Recordist, Chris Watson, presents the Short-eared Owl. Short-eared owls, one of our most spectacular birds of prey, are nomads, roaming over vast areas of open countryside and breeding where they find their favourite habitat of moorland or long grass.
Short-eared Owl (Asio flammeus)
Image courtesy of Steve Knell (rspb-images.com)
Podcast
Discover birds through their songs and calls. 265 programmes of 90 seconds, over a year