Main content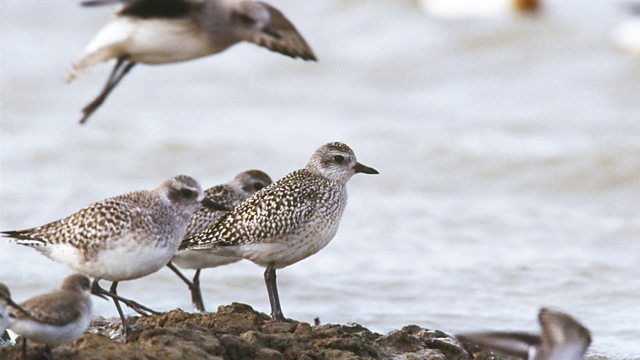 Grey Plover
Wildlife sound recordist Chris Watson presents the grey plover.
Tweet of the Day is a series of fascinating stories about the British birds inspired by their calls and songs.
Wildlife Sound Recordist, Chris Watson, presents the Grey Plover. The call of the grey plover across the shimmering mud-flats of an autumn estuary is a haunting sound. They feed out on open mudflats using the "run, stop, peck" method....a quick run towards any worms or shellfish which they spot with those big eyes, stop, then a slight lean forward to pick it up.
Grey Plover (Pluvialis squatarola)
Image courtesy of RSPB (rsbp-images.com)
Podcast
Discover birds through their songs and calls. 265 programmes of 90 seconds, over a year