Main content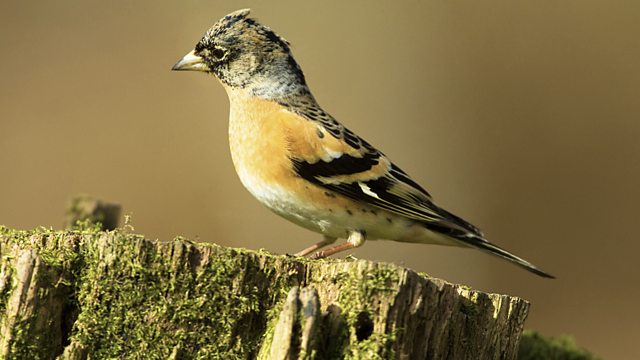 Brambling
Wildlife sound recordist Chris Watson presents the brambling.
Tweet of the Day is a series of fascinating stories about the British birds inspired by their calls and songs.
Wildlife Sound Recordist, Chris Watson, presents the Brambling. Bramblings are the northern equivalent of the chaffinch and breed across huge areas of Scandinavia and Russia. In autumn they migrate south in search of seeds and are particularly fond of beech-mast. The largest recorded gathering of any living bird species in the world is of a flock of over 70 million bramblings at a roost in Switzerland in the winter of 1951.
Brambling (Fringilla montifringilla)
Image courtesy of DavidSlater (rspb-images.com)
Podcast
Discover birds through their songs and calls. 265 programmes of 90 seconds, over a year