Main content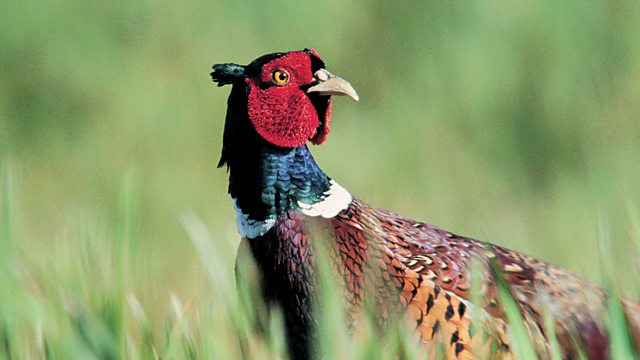 Common Pheasant
Wildlife sound recordist Chris Watson presents the common pheasant.
Tweet of the Day is a series of fascinating stories about the British birds inspired by their calls and songs.
Wildlife Sound Recordist, Chris Watson, presents the Common Pheasant. The crowing of pheasants is a sound inseparable from most of the UK countryside yet these flamboyant birds were introduced into the UK. The pheasant's coppery plumage and red face-wattles, coupled with a tail that's as long again as its body, make the cock pheasant a strikingly beautiful bird.
Common Pheasant (Phasianus colchicus)
Image courtesy of RSPB (rspb-images.com)
Podcast
Discover birds through their songs and calls. 265 programmes of 90 seconds, over a year