Main content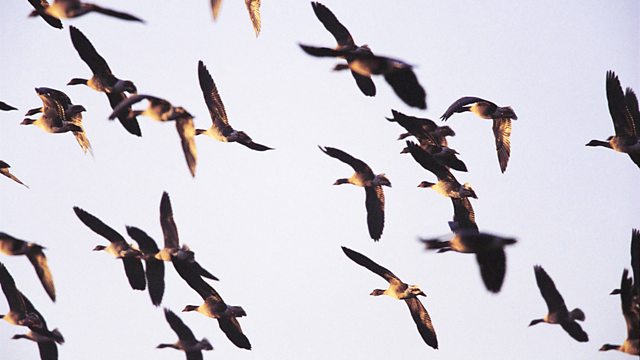 Pink-Footed Goose
Wildlife sound recordist Chris Watson presents the pink-footed goose.
Tweet of the Day is a series of fascinating stories about the British birds inspired by their calls and songs.
Wildlife Sound Recordist, Chris Watson, presents the Pink-Footed Goose. To see and hear a skein of pink-footed geese as they fly from their roost on coastal mudflats to feed inland is a stirring experience. In winter the British Isles hosts well over half the global population of pinkfeet.
Pink-Footed Goose (Anser brachyrhynchus)
Image courtesy of RSPB (rspb-images.com)
Podcast
Discover birds through their songs and calls. 265 programmes of 90 seconds, over a year