Main content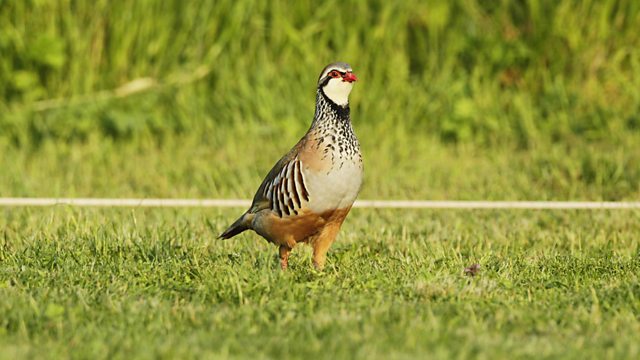 Red-legged Partridge
Wildlife sound recordist Chris Watson presents the red-legged partridge.
Tweet of the Day is a series of fascinating stories about the British birds inspired by their calls and songs.
Wildlife Sound Recordist, Chris Watson, presents the Red-legged Partridge. The red-legged partridge, which are sometimes called French partridges, are native to Continental Europe and were successfully introduced to the UK as a game bird in the 18th century. Seen from a distance, crouching in an arable field, they look like large clods of earth, but up close they have beautiful plumage.
Red-legged Partidge (Alectoris rufa)
Image courtesy of RSPB (rspb-images.com)
Podcast
Discover birds through their songs and calls. 265 programmes of 90 seconds, over a year