Main content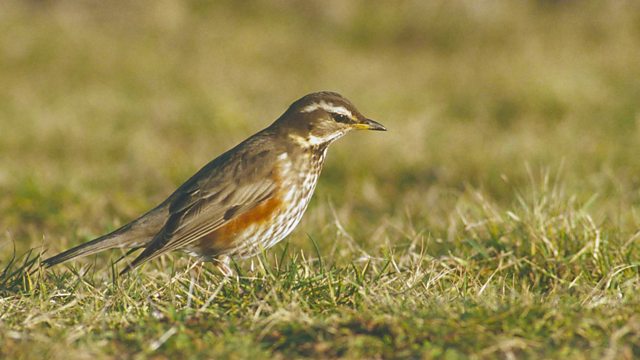 Redwing
Wildlife sound recordist Chris Watson presents the Redwing.
Tweet of the Day is a series of fascinating stories about the British birds inspired by their calls and songs.
Wildlife Sound Recordist, Chris Watson, presents the Redwing. The soft thin 'seep' calls of redwings as they fly over at night are as much a part of autumn as falling leaves, damp pavements and the smoke of bonfires. In winter up to a million redwings pour into our islands, most of them from Scandinavia and Iceland.
Redwing (Turdus iliacus)
Image courtesy of RSPB (rspb-images.com)
Podcast
Discover birds through their songs and calls. 265 programmes of 90 seconds, over a year