Main content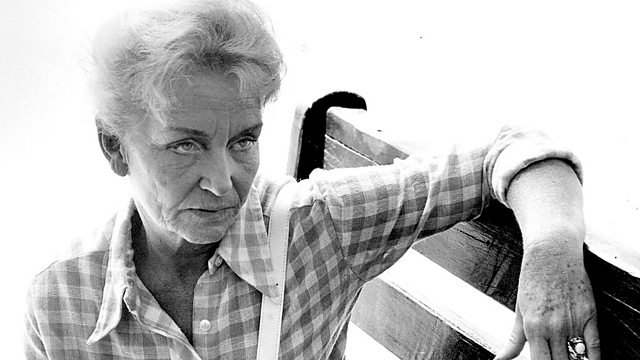 A Ghanaian poet, an addiction counsellor, a beat writers' muse and a special branch officer
Matthew Bannister remembers Ghanaian poet and diplomat Kofi Awoonor, addiction counsellor Peter Kay, beat writers' muse Carolyn Cassady and special branch officer Ferguson Smith.
Matthew Bannister on
Kofi Awoonor, the Ghanaian poet, diplomat and academic who was killed in the Nairobi shopping mall attack.
Peter Kay, the addiction counsellor who drew on his own struggle with drink and drugs to help leading footballers kick their habits. One of them - Clarke Carlisle - pays tribute.
Carolyn Cassady, the wife of the beat poet Neal Cassady who had an affair with Jack Kerouac and was portrayed as Camille in On The Road
And war hero turned Special Branch officer Ferguson Smith, who helped to catch the Portland spy ring and George Blake.
Kofi Awoonor
Matthew spoke to Professor Emerita Lyn Innes of the University of Kent and to fellow Ghanaian poet Kwame Dawes.
Born 13 March 1935; died 21 September 2013 aged 78.
Peter Kay
Matthew spoke to the CEO of Sporting Chance Clinic, Colin Bland, and to footballer and friend Clarke Carlisle.
Born 14 May 1961; died 16 September 2013 aged 52.
Carolyn Cassady (pictured)
Matthew spoke to her son, John Cassady.
Born 28 April 1923; died 20 September 2013 aged 90.
Ferguson Smith
Matthew spoke to his son, Ian Smith.
Born 5 October 1914; died 15 September 2013 aged 98.
Jackie Lomax
Born 10 May 1944; died 15 September 2013 aged 69.<?xml:namespace prefix = o ns = "urn:schemas-microsoft-com:office:office" />
Credits
| Role | Contributor |
| --- | --- |
| Presenter | Matthew Bannister |
| Producer | Philip Sellars |