Main content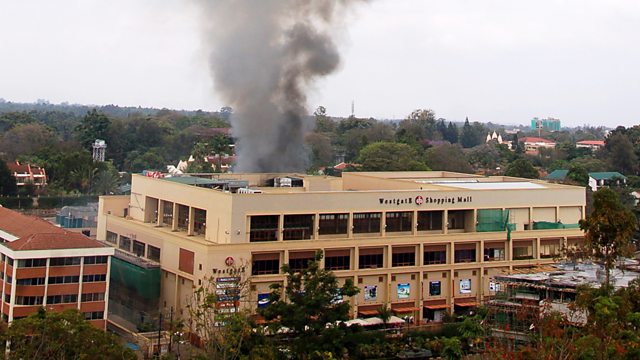 Samantha Lewthwaite: From the Shires to Al-Shabab
Samantha Lewthwaite, the widow of one of the 7/7 bombers, is once again connected to terrorism in Kenya. Who is she? Simon Cox investigates.
As bullets flew around the Westgate Shopping Mall in Nairobi, Kenya, at the weekend, a familiar name surfaced once again. Samantha Lewthwaite, the widow of a 7/7 bomber and a woman wanted by both British and Kenyan security services, was reported as being involved in the mass shootings. Who is the woman known as 'The White Widow'?
While it is not yet confirmed that she was at Westgate, there is no doubt that Samantha Lewthwaite has become a key figure in the Somalia-based terrorist organisation Al-Shabab, which masterminded the audacious attack.
The widow of 7/7 bomber Germaine Lindsay, she claimed ignorance of the plans to bomb London in 2005 and was even given police protection at her home in Aylesbury. The police lost track of her until she reappearred in Kenya in 2012 where she was accused of involvement in a terror plot in Mombasa. But she escaped arrest and has been on the run ever since. Her reputation has grown and she is now seen as a key communicator for the network.
Presenter Simon Cox first reported on Samantha Lewthwaite's story in April 2012. In the wake of the Westgate shopping centre attacks, The Report gives listeners another chance to hear how the daughter of a former British soldier rose to prominence in the jihadist group responsible for the killings.
Producers: Lucy Proctor and Sally Chesworth.
Last on
How does Al-Shabaab persuade young British Somalis to sign up for Jihad in Somalia?

Profiling the day to day life of the mayor of one of the world's most dangerous cities.

Gordon Corera tells the story of the search for the world's most wanted terrorist.
Broadcast

Featured in...
Investigating all forms of extremism, from the EDL to homegrown jihadis to al-Shabaab.